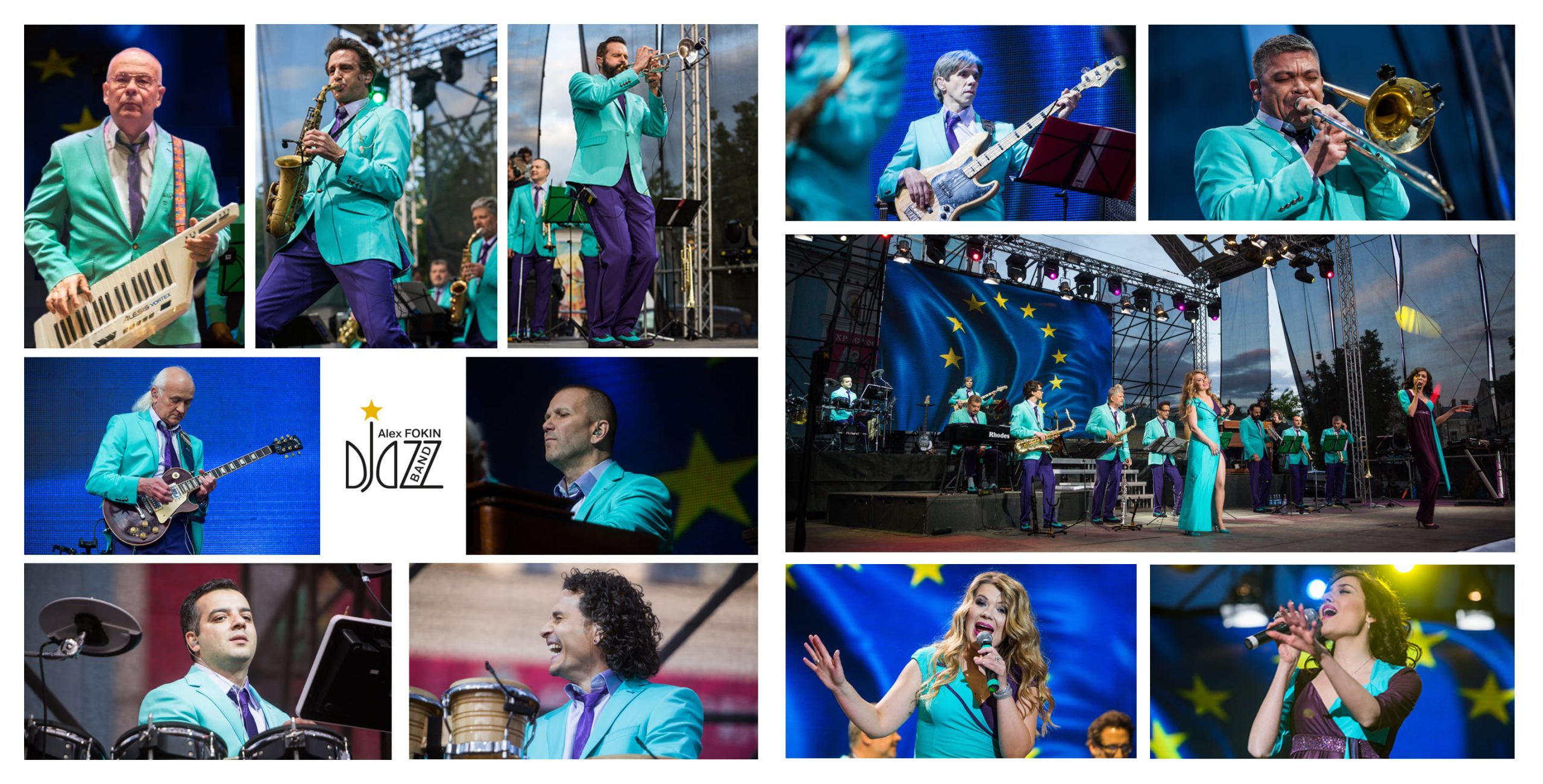 "SMART DANCE MUSIC DJAZZ" - CONCERT OF MODERN DANCEABLE JAZZ MUSIC
The project name is formed from two components, DJ + JAZZ, because the unique music style of the project organically combines reinterpretation of the best instrumental and vocal works
of the world jazz heritage and the latest trends in modern electronic music. The world premiere took place in 2015 in the heart of Kyiv on Mikhailovskaya Square with the participation of virtuosos "Alex Fokin Radio Band" and world-famous jazz musicians: Eric Marienthal (saxophone), Jamie Hovorka (trumpet), and a member of the legendary group Yanni - Yoel Del Sol (percussion). In honor of the International Jazz Day, we have planned an online broadcast of the TV version of this concert.
Organizer(s)
The State Academic Orchestra "Alex Fokin RadioBand"
Contact Person: Olha VOZNESENSKA
Tel: +380974551868
Email: [email protected]
The State Academic Orchestra "Alex Fokin RadioBand"
L. Pervomayskogo St. 5-V
Kyiv, Kyiv 01133
More Celebrations in Ukraine for International Jazz Day 2023