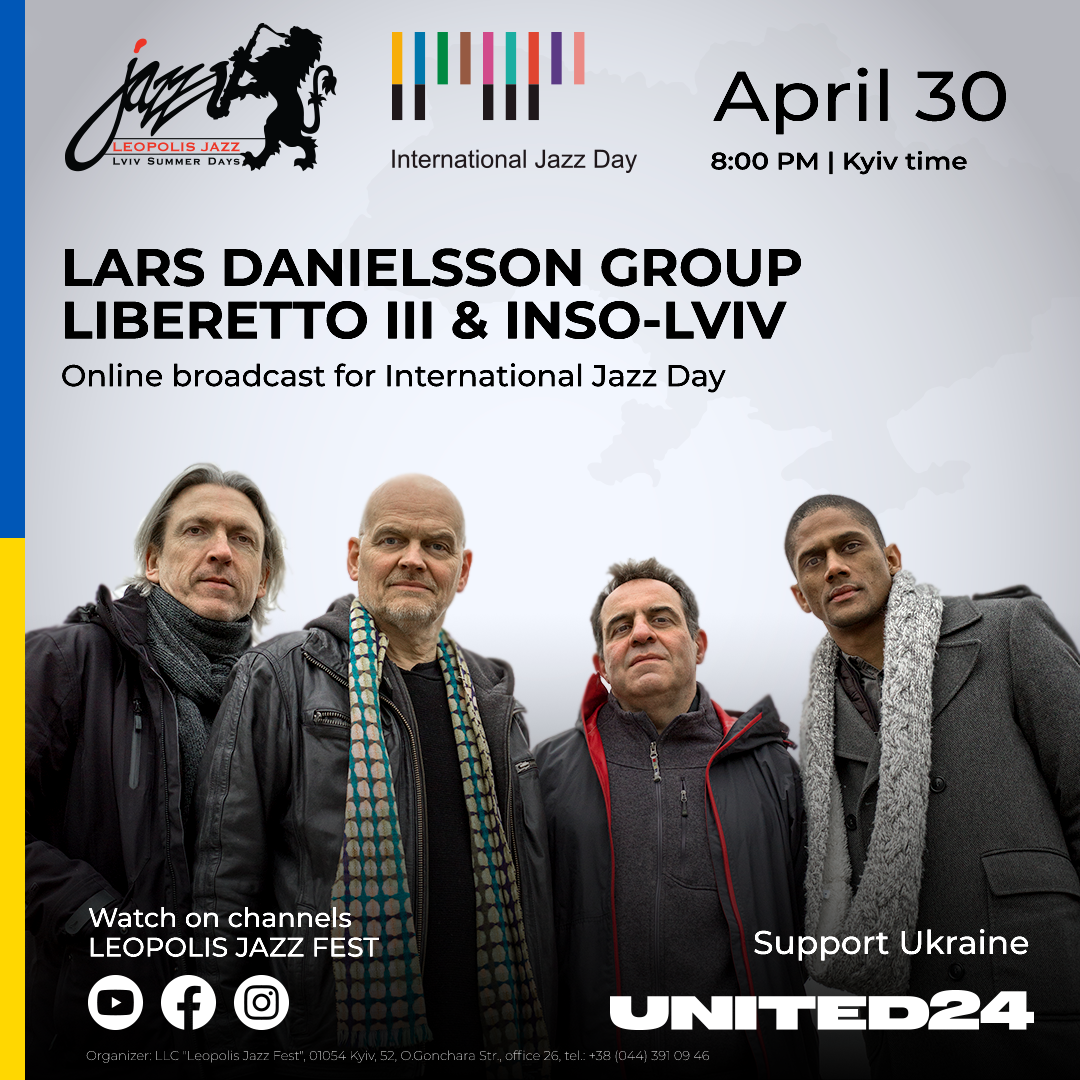 On April 30, at 7:00 PM (Europe)/ 8:00 PM (Kyiv) we invite to join the charity online broadcast of the concert of Lars Danielsson Group Liberetto III & INSO-Lviv. The concert was performed in 2018 in Lviv at Leopolis Jazz Fest, one of the biggest jazz festivals in Ukraine.
The Swedish jazz star Lars Danielsson visited Ukraine several times. The musician was so impressed with beauty of Lviv city that he wrote the composition "Lviv", which he performed for the first time at the festival.
The concert program was specially prepared for the concert in Lviv and performed with Symphony Orchestra "INSO-Lviv".
You can donate to support Ukraine directly during the concert broadcast via UNITED24– the official fundraising platform of Ukraine
Organizer(s)
LLC "Leopolis Jazz"
Contact Person: Olga Kondratyuk
Tel: + 380674641344
Email: [email protected]
More Celebrations in Ukraine for International Jazz Day 2023