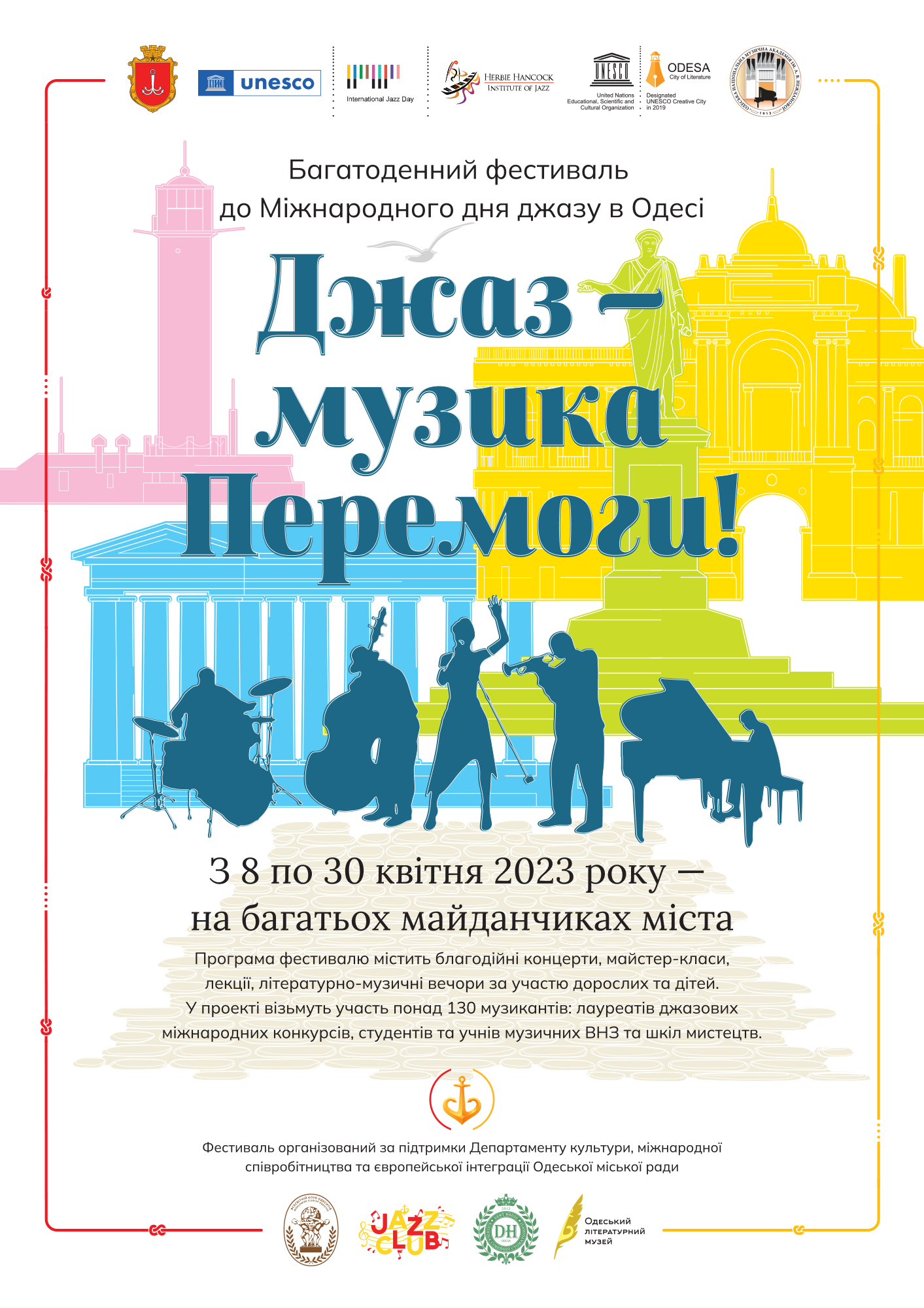 Festival days: April 8 — 30, 2023.
In the Festival: charity concerts, master classes, lectures and literary evenings with the participation of adults and children (10 soloists, 5 ensembles, 2 military orchestras, a choir) will take place at various venues of the city.
More than 130 musicians: laureates of International Jazz Competitions, students of Music Academy and Art Schools.
There are programs for families of migrants. Series of TV broadcasts and programs for online radio have been prepared.
The main venue of the Festival is the Odesa National Music Academy named after A.V. Nezhdanova.
The author and host of events is Lady Jazz of Odesa — Elena Shevchenko, director of the Jazz Club of the World Club of the World Club of Odessans.
Organizer(s)
Odesa - UNESCO City of Literature Office
Contact Person: Maya Dimerli
Tel: + 38 050 602 6997
Email: [email protected]
More Celebrations in Ukraine for International Jazz Day 2023