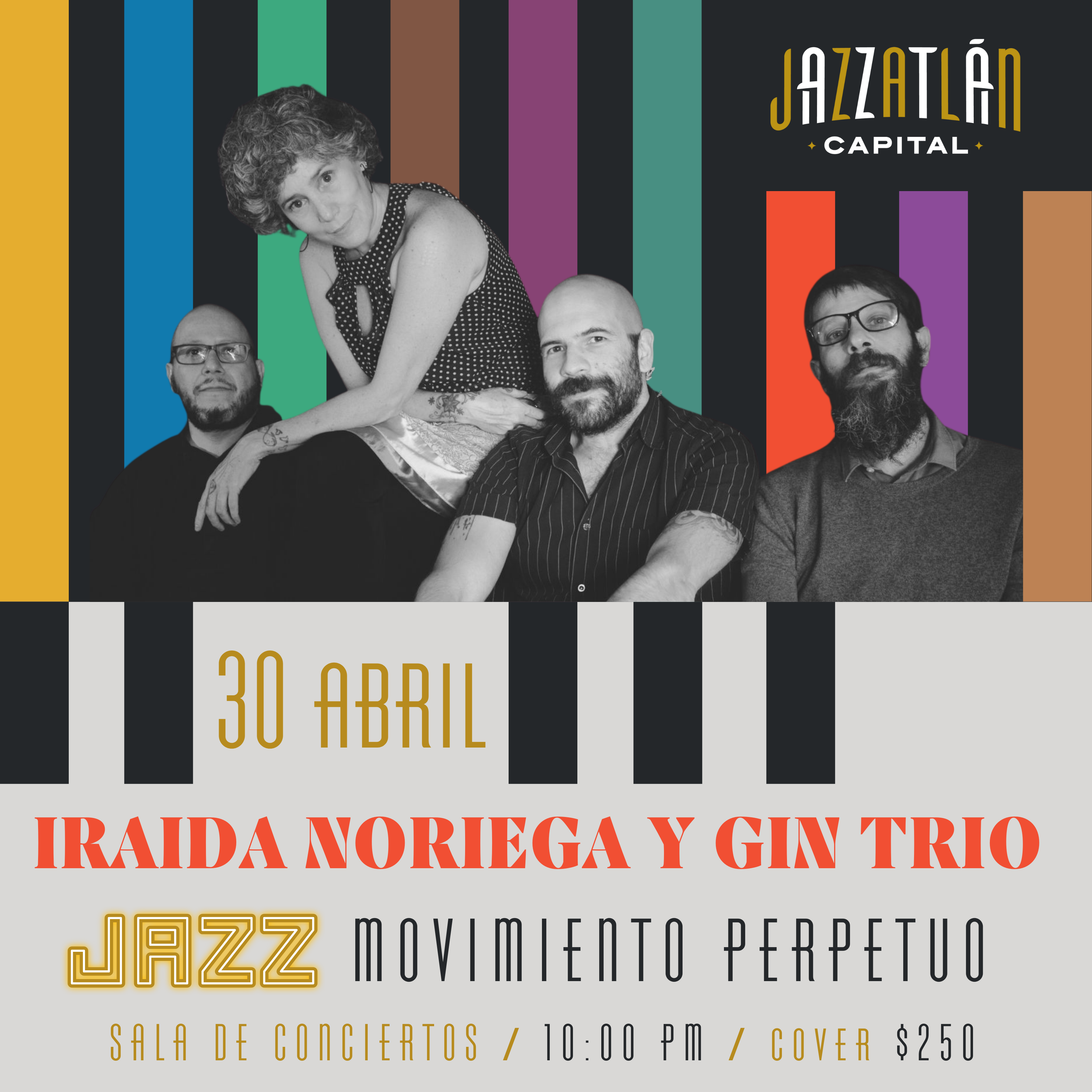 Con más de 14 años en la escena del jazz en México, nuestros clubs se han convertido en paso obligado de los mejores músicos de la República y prácticamente de todos los jazzistas internacionales que visitan nuestro país.
Jazzatlán Capital es un espacio con una atmósfera de intimidad multisensorial, donde el ensamble entre su gastronomía, su coctelería de autor y la exquisita selección musical se complementan en una misma sintonía.
Disfrutaremos de una presentación única a cargo de "Iraida Noriega & Gin Trio" en una noche conmemorativa para el iNTERNATIONAL JAZZ DAY, este 30 de abril.
###
With more than 14 years in the jazz scene in Mexico, our clubs have become a must for the best musicians in the Republic and practically all international jazz players who visit our country.
Jazzatlán Capital is a space with an atmosphere of multisensory intimacy, where the ensemble between its gastronomy, its signature cocktails and the exquisite musical selection complement each other in the same harmony.
We will enjoy a unique presentation by "Iraida Noriega & Gin Trio" in a commemorative night for the iNTERNATIONAL JAZZ DAY, this April 30.
Organizer(s)
Jazzatlán Capital
Contact Person: Rodrigo Rosas
Tel: +52 2211201015
Email: [email protected]
More Celebrations in Mexico for International Jazz Day 2022