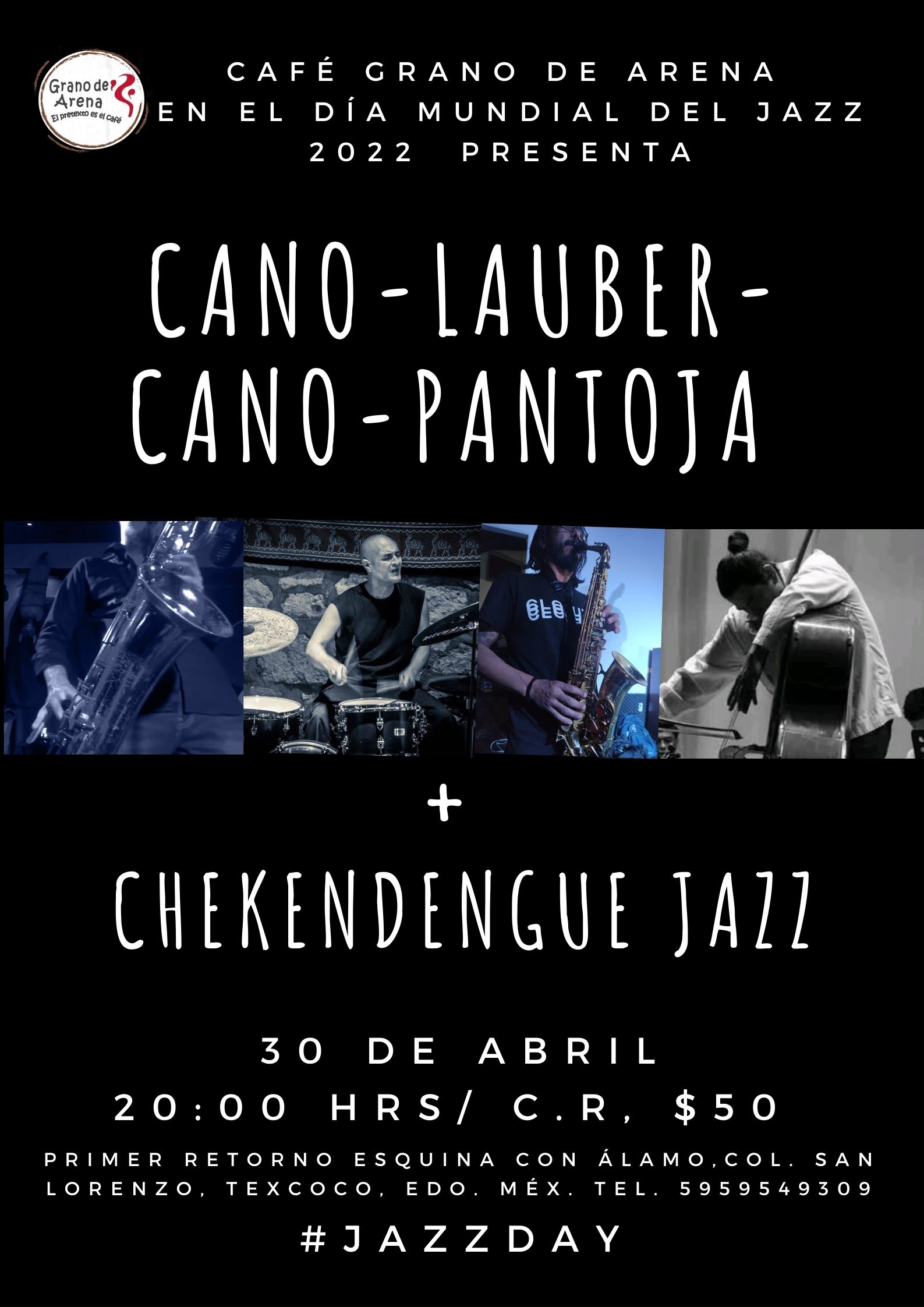 En Grano de Arena, apreciamos especialmente al jazz por ser un género que expresa la libertad y estimula la escucha y el diálogo. Este año tendremos el placer, justo en el Día Internacional del Jazz, de apreciar a un cuarteto conformado por músicos veteranos de la escena de la improvisación y de música creativa de la CDMX: Alain Cano/saxofón barítono, Gabriel Lauber/batería, Itzam Cano/contrabajo y Juan Pantoja/ saxofón tenor.
Y como en Texcoco, también se hace jazz, para abrir la noche nos acompaña Chekendengue Jazz, proyecto conformado por el violín de Usiel Baustista, la guitarra del Ernesto Ramírez, el bajo de Fernando Castillo y la batería de Toño Pastrana, todos talentosos músicos con trayectoria. Las esperamos, los esperamos.
###
At Grano de Arena, we especially appreciate jazz for being a genre that expresses freedom and stimulates listening and dialogue. This year we will have the pleasure, just on International Jazz Day, of appreciating a quartet made up of veteran musicians from the CDMX improvisation and creative music scene: Alain Cano/baritone saxophone, Gabriel Lauber/drums, Itzam Cano /double bass and Juan Pantoja/ tenor saxophone.
And as in Texcoco, there is also jazz, to open the night we are accompanied by Chekendengue Jazz, a project made up of Usiel Baustista on violin, Ernesto Ramírez on guitar, Fernando Castillo on bass and Toño Pastrana on drums, all talented musicians with trajectory. We are waiting for you, we are waiting for you.
Organizer(s)
Café Grano de Arena
Contact Person: Carolina Mejía
Tel: + 52 5951017702
Email: [email protected]
Café Grano de Arena
Calle Primero Retorno
San Lorenzo
Texcoco, Estado de México 56140
More Celebrations in Mexico for International Jazz Day 2022