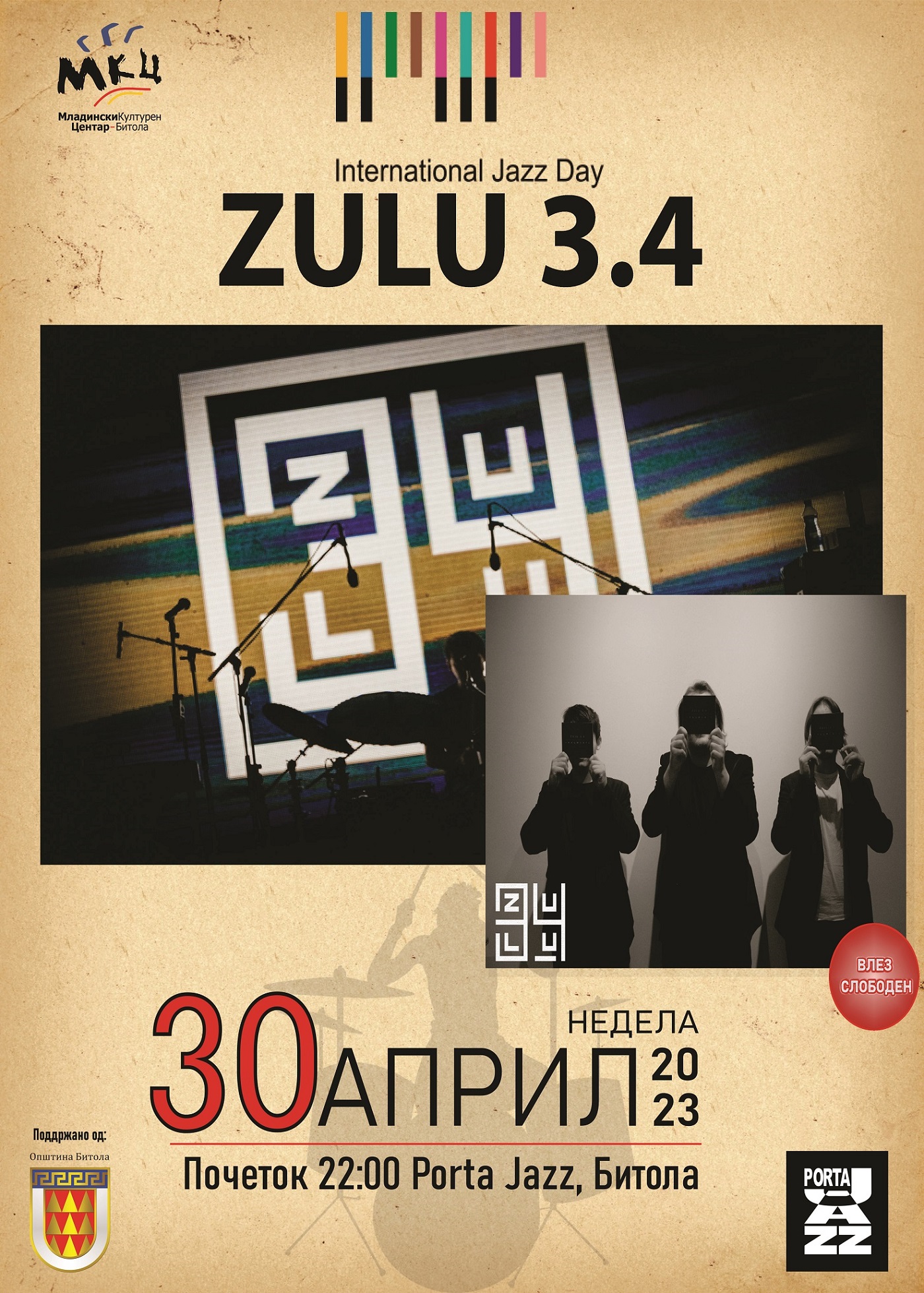 Youth Cultural Center - Bitola (official UNESCO youth club) for celebration of International Jazz Day will organize live concert of ZULU 3.4 on Sunday 30 April, 2023 starting at 10 p.m. at Porta Jazz Club in Bitola, North Macedonia.
ZULU 3.4 is a contemporary fusion band from Skopje, North Macedonia. It is a trio of young professional jazz musicians whose aim is to bring forth new sounds and unusual audio-visual experience for their audience in an ever-evolving fusion of styles and sounds.
The event is organized in partnership with Porta Jazz and with financial support of Municipality of Bitola. The entrance is free of charge.
Organizer(s)
Youth Cultural Center - Bitola
Contact Person: Zlatko Talevski
Tel: + 38947233020
Email: [email protected]
Porta Jazz
Kiril i Metodij 12
Bitola, North Macedonia 7000
More Celebrations in Republic of North Macedonia for International Jazz Day 2023