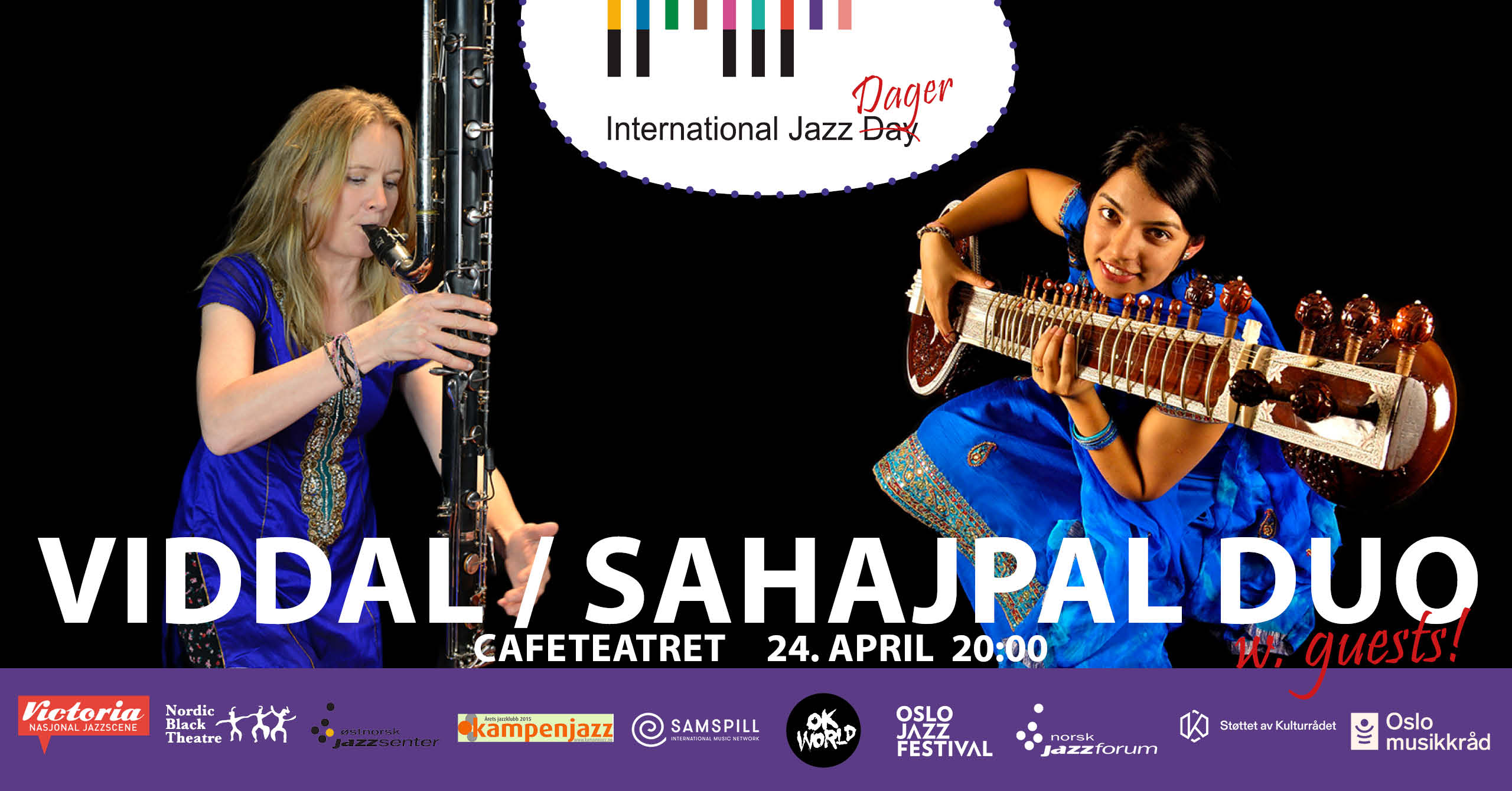 International Jazz Day at Cafeteatret:
The duo Mathilde Viddal and Rohini Sahajpal are the world's first duo with bass clarinet and sitar. At this year's celebration of International Jazz Days, they perform the work BREATHE for the first time, together with talented guest musicians and the vocal ensemble Oslo 14.
This concert is the world premiere of the composition BREATHE; mixed with improvisations, Indian ragas, West African traditional singing, Nordic corals - as well as Viddal's prior compositions Peace and Magnificat.
Organizer(s)
Samspill International Music Network
Contact Person: Karstein Grønnesby
Tel: +47 795460026
Email: [email protected]
More Celebrations in Norway for International Jazz Day 2022