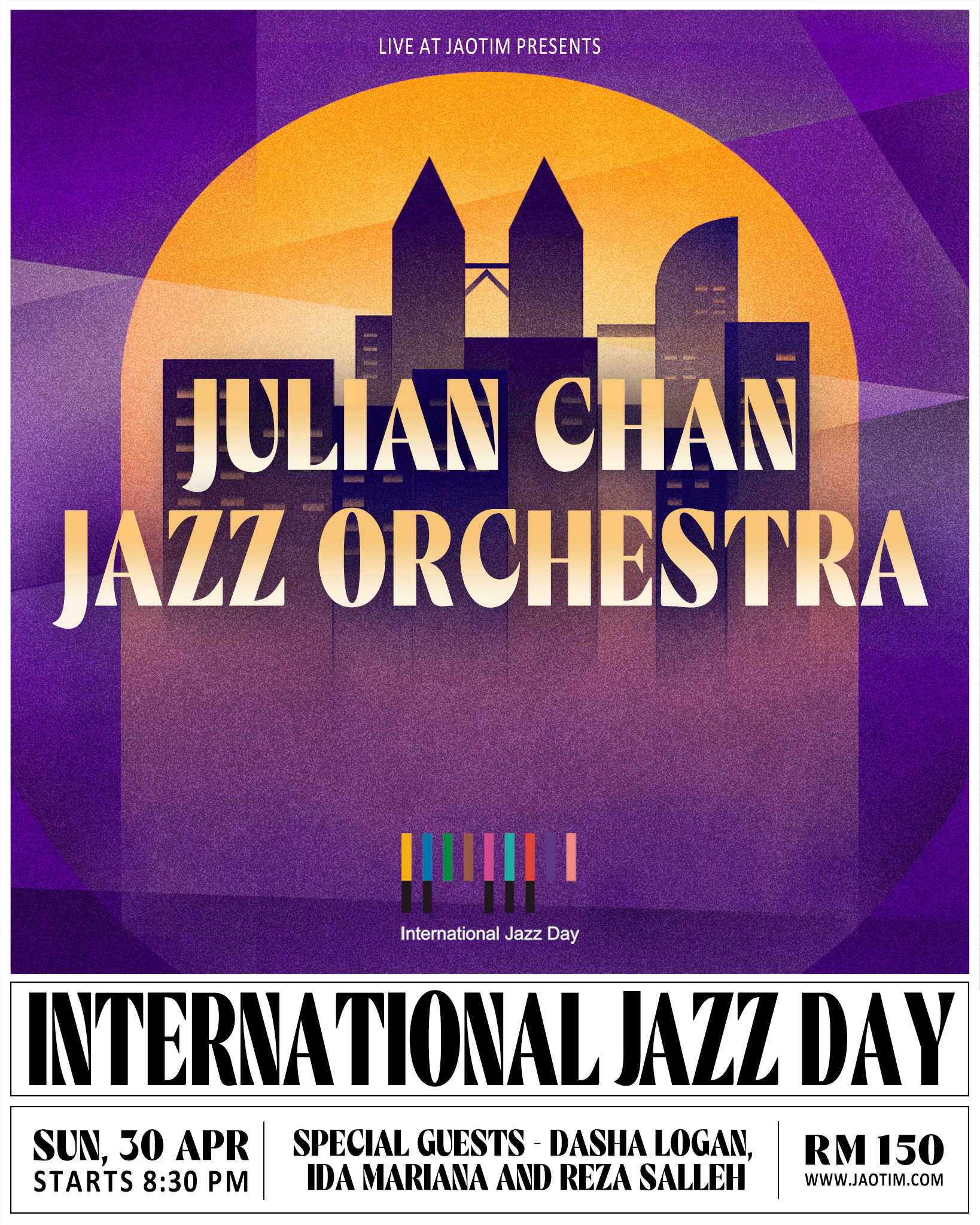 JULIAN CHAN MUSIC PRODUCTIONS and JAO TIM are proud to present International Jazz Day 2023 with the JULIAN CHAN JAZZ ORCHESTRA (JCJO) featuring special guest vocalists Dasha Logan, Ida Mariana and Reza Salleh.
In conjunction with IJD 2023, JCJO will be performing music from both the American jazz tradition as well as home grown Malaysian music specially arranged for big band, celebrating our own lineage of jazz music in our corner of the world.
JCJO is currently the only independent professional big band in Malaysia, formed by saxophonist Julian Chan in 2018. JCJO has performed in several festivals including the Malaysian Jazz Piano Festival and the Borneo Jazz Festival.
Organizer(s)
Julian Chan Jazz Orchestra
Contact Person: Julian Chan
Tel: + 601111364963
Email: [email protected]
Jao Tim KL
61 Jalan Sultan
City Centre
Kuala Lumpur, 50000
More Celebrations in Malaysia for International Jazz Day 2023