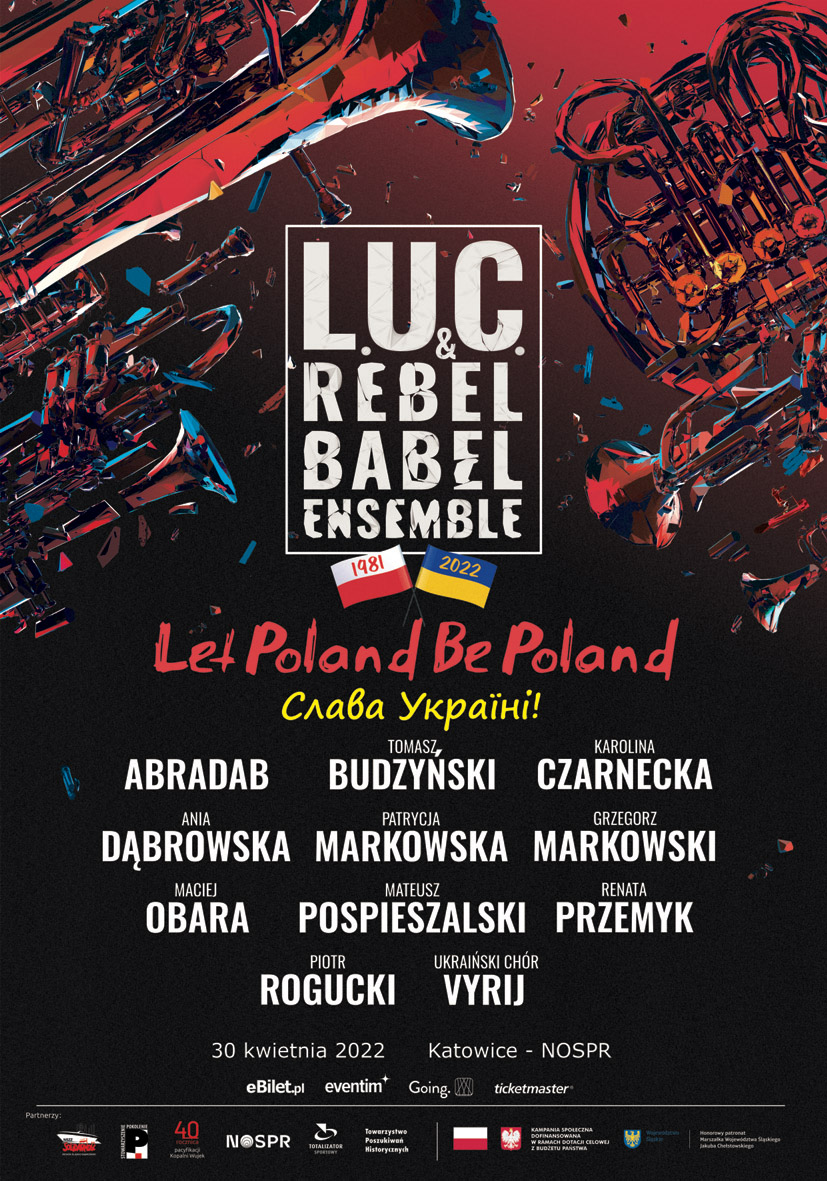 International orchestra Rebel Babel Ensemble plays for peace and dialog since 2015. It has connected 11.000 musicians from 16 countries.
Let Poland be Poland is a unique, historical multimedia concert recalling an American TV program devoted to Polish freedom. In 1981, Poland had a martial law to suppress the ten-millionth freedom movement called Solidarity.
Today in the face of Ukrainian war, we remind this amazing act of solidarity with Polish and Ukrainian musicians allocating part of the income from tickets to help Ukraine.
L.U.C., Maciej Obara, Mateo Pospieszalski, Grzegorz Markowski, Renata Przemyk, Piotr Rogucki and many other amazing artists with Ukrainian Choir Vyrij and Rebel Babel Ensemble in one of the best polish Concert Halls.
Organizer(s)
Rebel Babel Ensemble
Contact Person: Maja Wojnarska
Email: [email protected]
NOSPR
NOSPR
plac Wojciecha Kilara
plac Wojciecha Kilara 1, 40-202 Katowice, Polska
Katowice, Śląskie 40-202
More Celebrations in Poland for International Jazz Day 2022