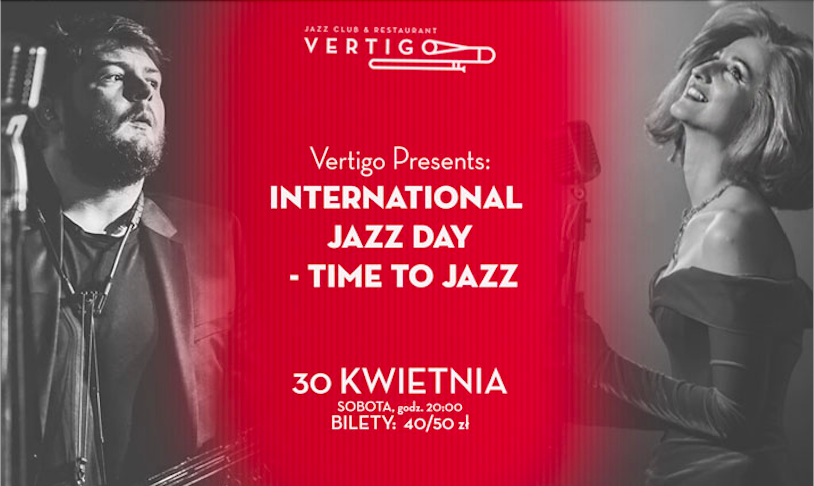 April 30, 22 Saturday
Time: 20:00
Tickets: PLN 40/50
Vertigo Presents: International Jazz Day - Time to Jazz
Natalia Szczypuła and Mateusz Leszczyński Invite you.
On this special day for jazz music, the 30th of April is of course the international day of jazz, we invite you to a concert led by Natalia Szczypuła - vocal and Mateusz Leszczyński - saxophone.
During the performance, you will be able to hear the most beautiful jazz works of the last century.
They will be accompanied by:
Mateusz Maniak - drums,
Żenia Betliński - double bass,
Jan Chojnacki - trumpet,
Dominik Mąkosa - piano.
Organizer(s)
Save The World Real Estate
Contact Person: Piotr Karwat
Tel: + 48 696 306 158
Email: [email protected]
More Celebrations in Poland for International Jazz Day 2022