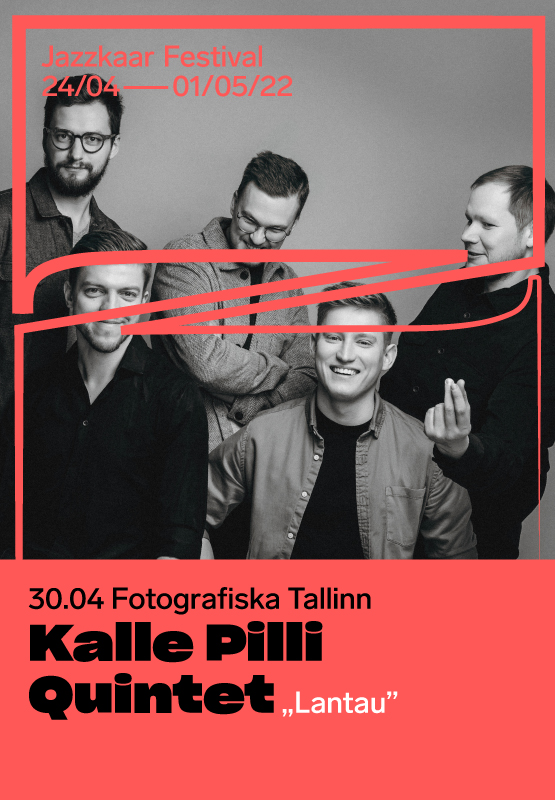 Kalle Pilli has worked as a guitarist in the Estonian music scene for 9 years, playing in various jazz and pop ensembles, such as the Hedvig Hanson Quintet, Liis Lemsalu band, Marianne Leibur & Ensemble, Ramuel Tafenau Quintet, Kirke Karja Quartet, and others. Today he is also the leader and bandleader of the Kalle Pilli Quintet.
The Kalle Pilli Quintet was formed in 2018. The ensemble plays music written by Kalle Pilli, which is a mixture of jazz, pop, fusion, and contemporary music. Singing melodies and ballads are also important.
In October 2021, the ensemble recorded their debut album "Lantau", which will be released on vinyl in April 2022 and will be presented for the first time at Jazzkaar.
Organizer(s)
Jazzkaare Sõprade Ühing MTÜ
Contact Person: Maret Mikk
Tel: +372 56482848
Email: [email protected]
Fotografiska Tallinn
Telliskivi 60a-8
Tallinn, 10412
More Celebrations in Estonia for International Jazz Day 2022