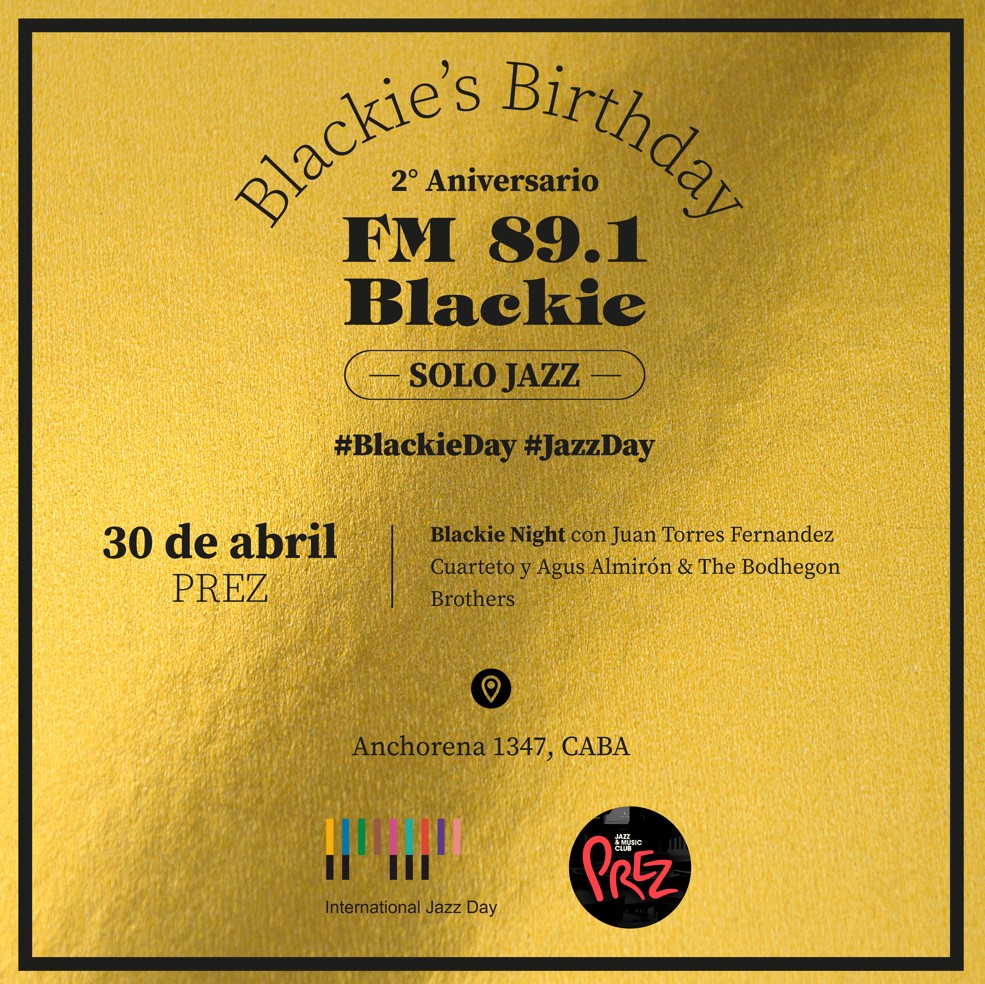 #JazzDay #BlackieDay JUAN TORRES FERNÁNDEZ CUARTETO
🕗 21:00 hs. // Juan Torres Fernández (saxos y composición) Leandro García (piano) Flavio Romero (contrabajo) Fer Moreno (batería)
PREZ . Anchorena 1347,Recoleta - Mas info en @prez.jazz
Celebramos juntos el 2do aniversario de Blackie 89.1 y el día internacional del jazz. Blackie #SoloJazz.
###
#JazzDay #BlackieDay JUAN TORRES FERNÁNDEZ QUARTET
🕗 9:00 p.m. // Juan Torres Fernández (saxes and composition) Leandro García (piano) Flavio Romero (double bass) Fer Moreno (drums)
PRICE . Anchorena 1347, Recoleta - More info at @prez.jazz
We celebrate together the 2nd anniversary of Blackie 89.1 and the international day of jazz. Blackie #SoloJazz.
PREZ
Anchorena 1347, Recoleta
Caba, CABA 1426
More Celebrations in Argentina for International Jazz Day 2023