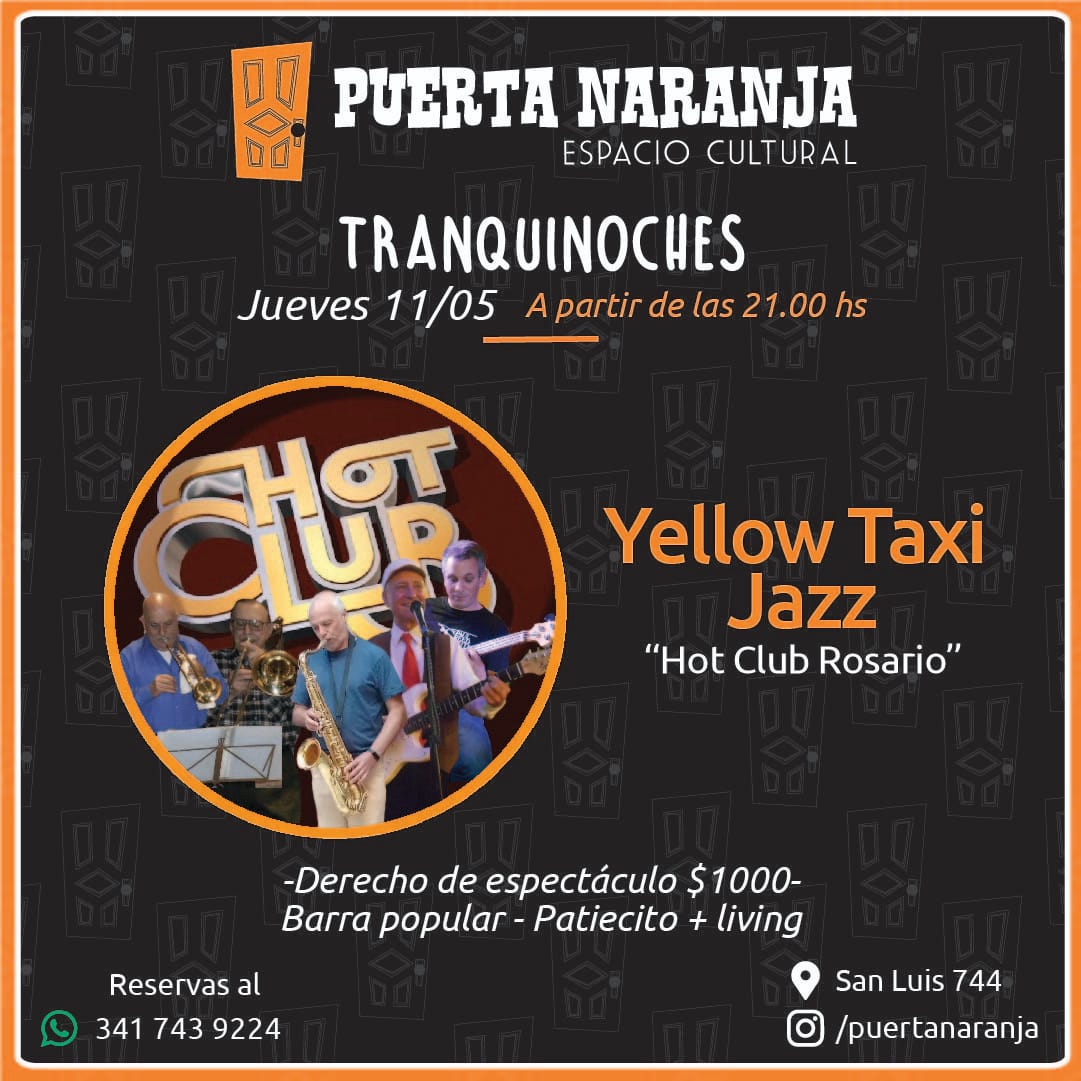 The music of the "Roaring" 1920s and 1930s is back!
Composed of five true jazz musicians with vast experience, the "YELLOW TAXI JAZZ" quintet features trumpet, tenor sax, trombone, guitar and bass, as it was frequently seen and heard in the 1920s and 1930s in New Orleans, Chicago and New York, when small groups played in bars and restaurants.
###
¡Vuelve la música de la "Década Loca" 1920-1930!
Integrado por 5 verdaderos profesionales de vasta trayectoria, el grupo "YELLOW TAXI JAZZ" posee una formación (trompeta, saxo tenor, trombón, guitarra y bajo) que era frecuente en la década 1920-1930 en Nueva Orleans, Chicago y Nueva York, cuando los músicos tocaban en bares y restaurantes en pequeñas formaciones.
Organizer(s)
Hot Club Rosario
Contact Person: Gregorio Tisera
Tel: +5493416665298
Email: [email protected]
"YELLOW TAXI JAZZ" quintet, classic jazz
San Luis 744
Rosario, Santa Fe Province 2000
More Celebrations in Argentina for International Jazz Day 2023