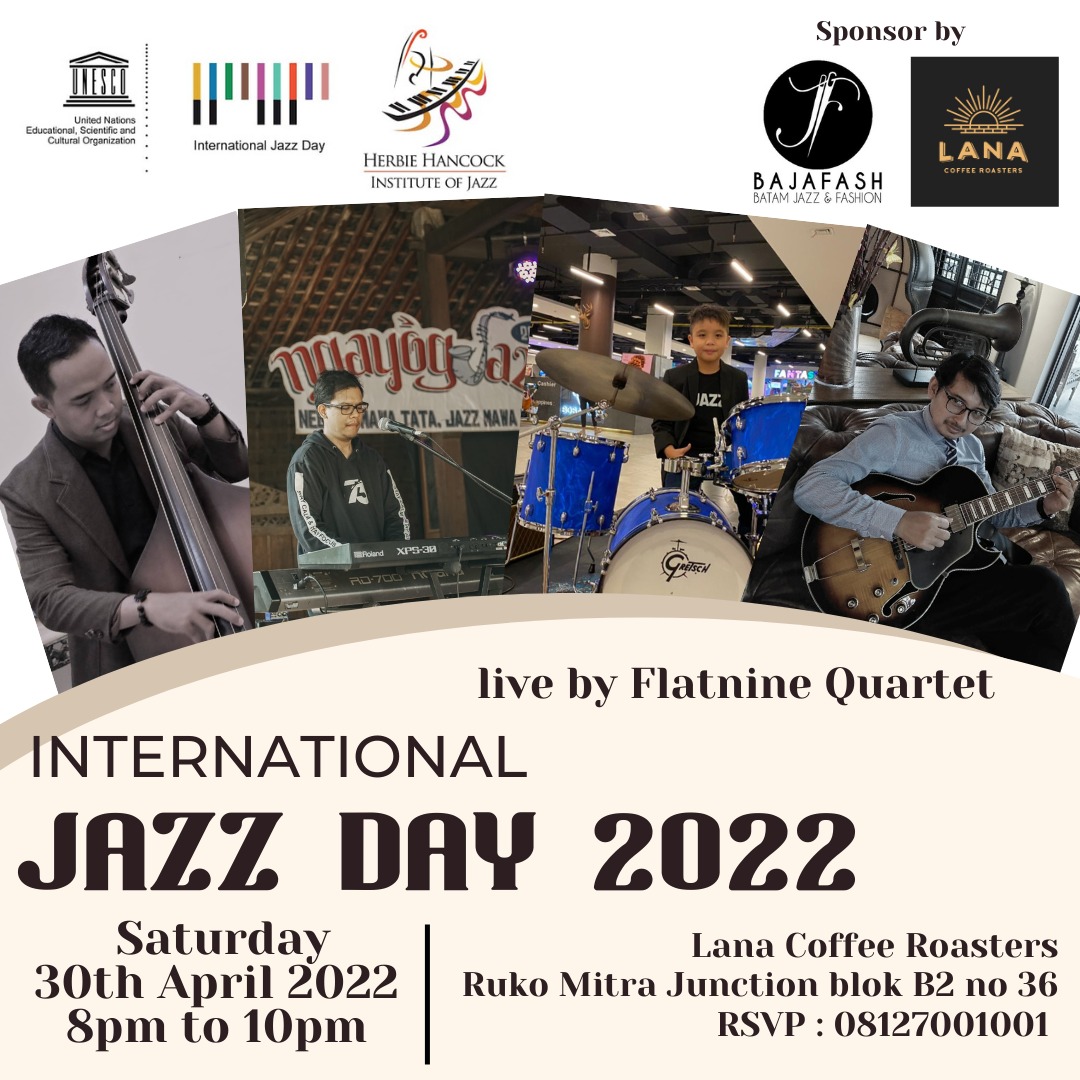 The International Jazz Day 2022 has been long awaited by Flatnine Quartet. To celebrate it Flatnine will perform American Jazz Standards pieces mostly from the masterpieces of Duke Ellington. The venue is in Lana Coffee Roasters located in Batam Island, Indonesia, 30min ferry trip from Singapore.
Flatnine Quartet consists of Chepy Soekardy on Guitar, Boedi Mulyanto on Contra Bass, Oki Eriandi on Keyboard and Luke Jozsua Lumunon on Drums. Chepy and Boedi have been consistently and loyally playing Jazz Standards for 25 years. They both are the core of the Quartet. Joining and complementing them are a young talented and energetic keyboardist Oki and a 10yrs old kid drummer Luke Jozsua.
Flatnine is part of BajaFash organization in Batam.
Organizer(s)
BajaFash Community
Contact Person: Indina Putri
Tel: + 62811777575
Email: [email protected]
The Lana Coffee Roasters
Second Floor
https://goo.gl/maps/xjZ3SjytsL55h7Kw9
Ruko Mitra Junction Blok B2 No. 36
Batam, Kepulauan Riau 29461
More Celebrations in Indonesia for International Jazz Day 2022