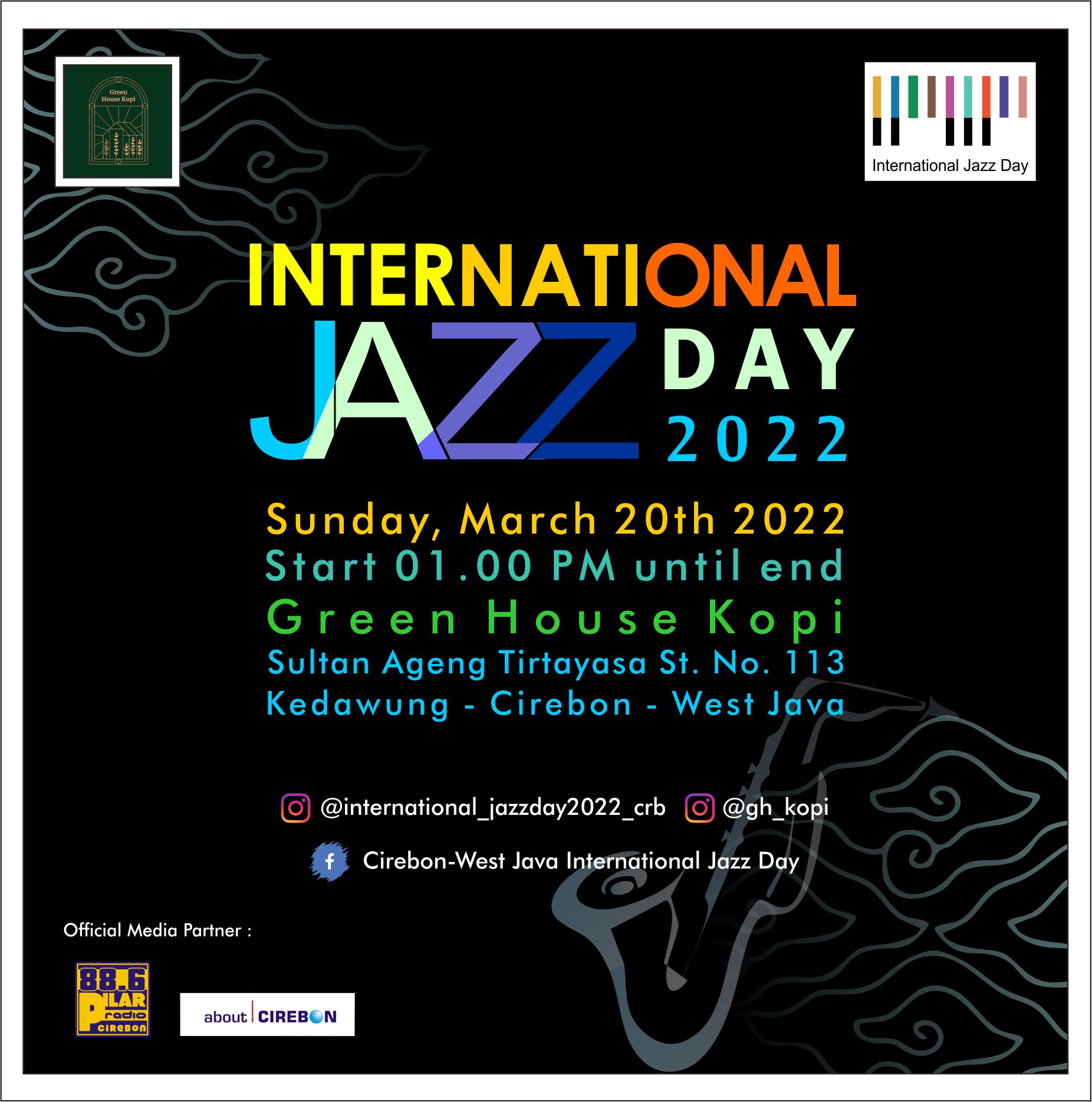 An event to appreciate developing progress jazz musicians in Indonesia, especially Cirebon, for Cirebon International Jazz Day 2022.
There will be on stage local jazz musicians from Cirebon and West Java. The music is around Standard jazz and Traditional Jazz.
The Health and safety environment during the event must be strictly applied and an outdoor venue is our choice to support the event.
Greenhouse Kopi
Main Stage
No. 113 Jalan Sultan Ageng Tirtayasa
Sultan Ageng Tirtayasa St. No 113, Kedawung
Cirebon, West Java 45153
More Celebrations in Indonesia for International Jazz Day 2022