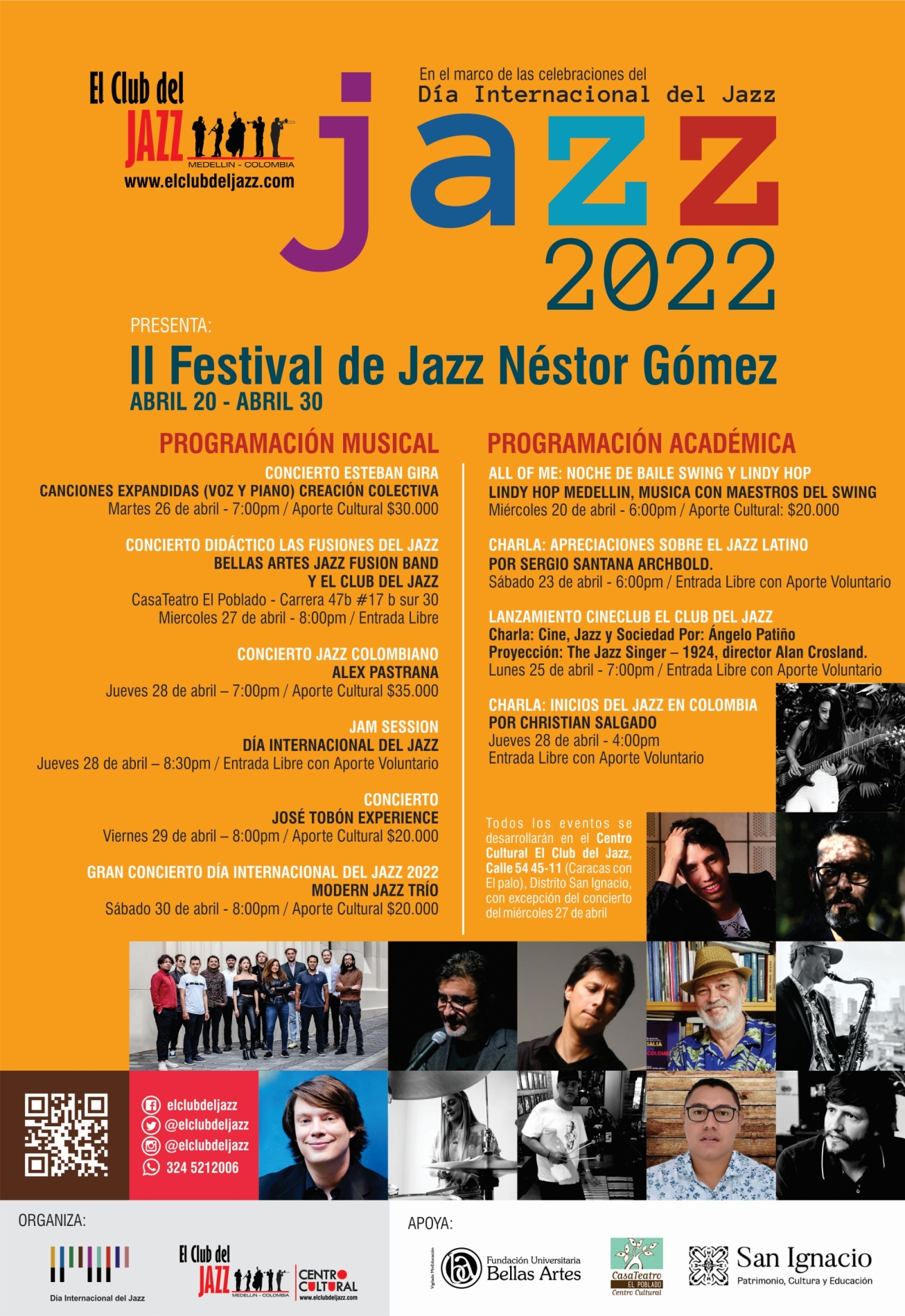 One more time, Medellín is Jazz
We are pleased to announce the celebration of the International Jazz Day 2022, and the 11th anniversary of El Club del Jazz Foundation.
To celebrate at the top, we have prepared the second edition of Festival de Jazz Néstor Tórres (beginning April 20 to 30), this time we have a large programming including talks, dance and of course, a lot of music.
Find out about all the programming at https://elclubdeljazz.com/ijd2022
We will waiting for you, let's celebrate and enjoy Jazz together, and meet the wonderful local and national talent of our country.
Organizer(s)
El Club del Jazz
Contact Person: Christian Salgado B.
Tel: +573245212006
Email: [email protected]
More Celebrations in Colombia for International Jazz Day 2022