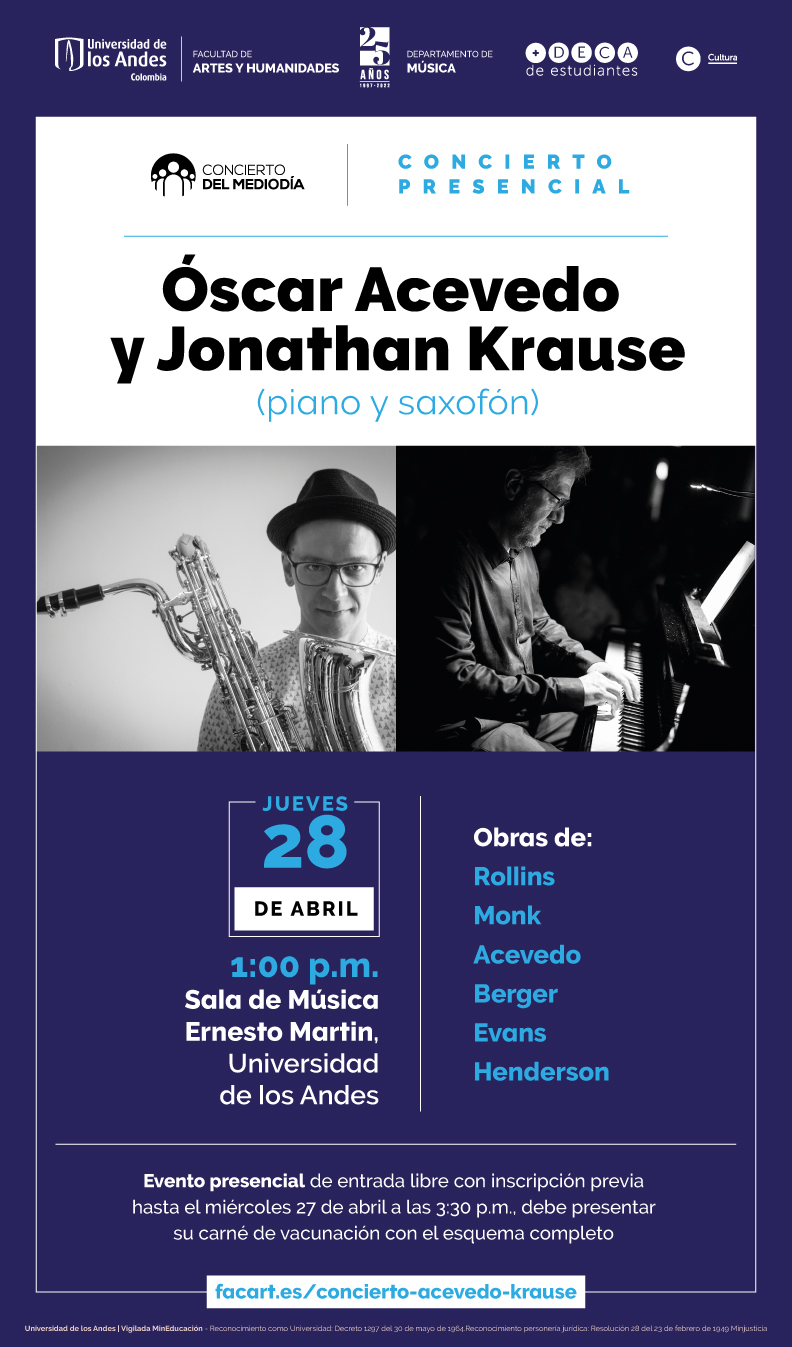 Cultura Uniandes y Música Universidad de los Andes presentan el Concierto del mediodía a Óscar Acevedo y Jonathan Krause (piano y saxofón).
La cita será el próximo 28 de abril desde la 1:00 p.m. en la Sala de Música Ernesto Martin (salón V-101).
Link de inscripción: https://facart.es/concierto-acevedo-krause
###
Uniandes Culture and Music Universidad de los Andes present the Midday Concert with Óscar Acevedo and Jonathan Krause (piano and saxophone).
The appointment will be next April 28 from 1:00 p.m. in the Ernesto Martin Music Hall (room V-101).
Registration link: https://facart.es/concierto-acevedo-krause
Organizer(s)
Departamento de Música - Universidad de los Andes
Contact Person: Óscar Acevedo
Tel: + 57 316 483 0416
Email: [email protected]
Sala de Música - Ernesto Martin
1 Este37 Calle 19A
La Candelaria
Bogotá D.C, Cundinamarca 111711
More Celebrations in Colombia for International Jazz Day 2022