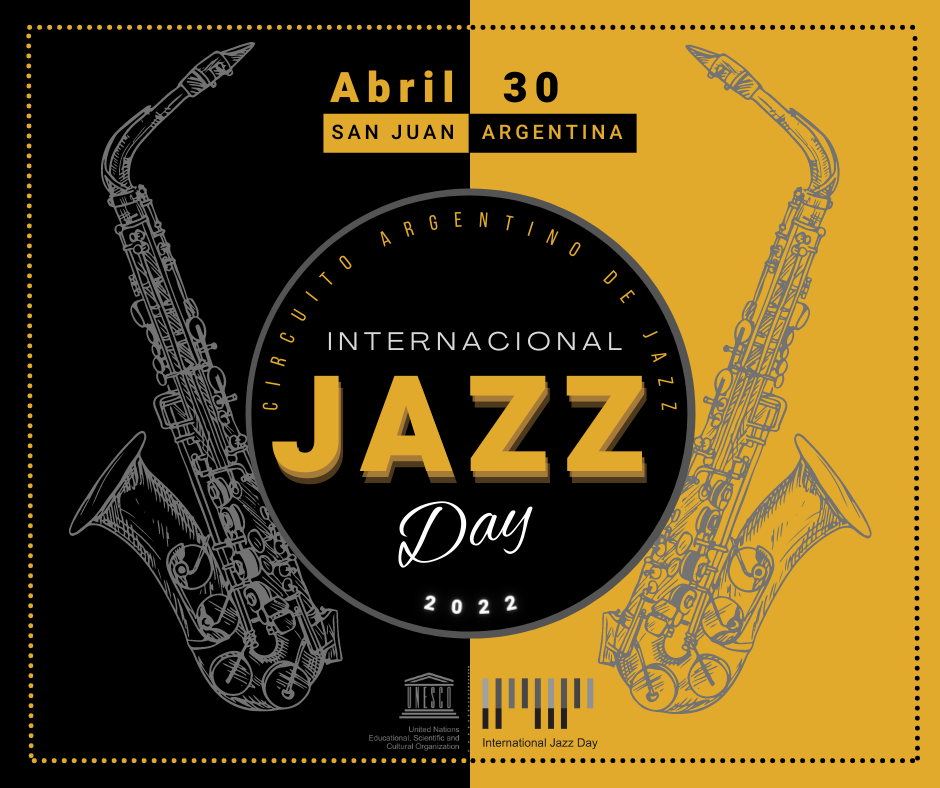 Por primera vez, la celebración del Día Internacional del Jazz se centraliza en la provincia de San Juan, Reuniendo a músicos de catorce provincias que participarán de las actividades previstas para este 30 de Abril de 2022.
El Show central se realizará en la Sala Auditorio del Teatro del Bicentenario y están previstas actividades paralelas, como clases magistrales en distintos centros culturales de la provincia.
También se realizará la presentación formal de la Fundación Circuito Argentino de Jazz y su comisión directiva.
###
For the first time, the celebration of International Jazz Day is centralized in the province of San Juan, bringing together musicians from fourteen provinces who will participate in the activities planned for this April 30, 2022.
The central Show will be held in the Auditorium Room of the Bicentennial Theater and parallel activities are planned, such as master classes in different cultural centers of the province.
There will also be a formal presentation of the Fundación Circuito Argentino de Jazz and its board of directors.
Organizer(s)
CIRCUITO ARGENTINO DE JAZZ
Contact Person: NATACHA CRUZ
Tel: + 5426495441471
Email: [email protected]
More Celebrations in Argentina for International Jazz Day 2022