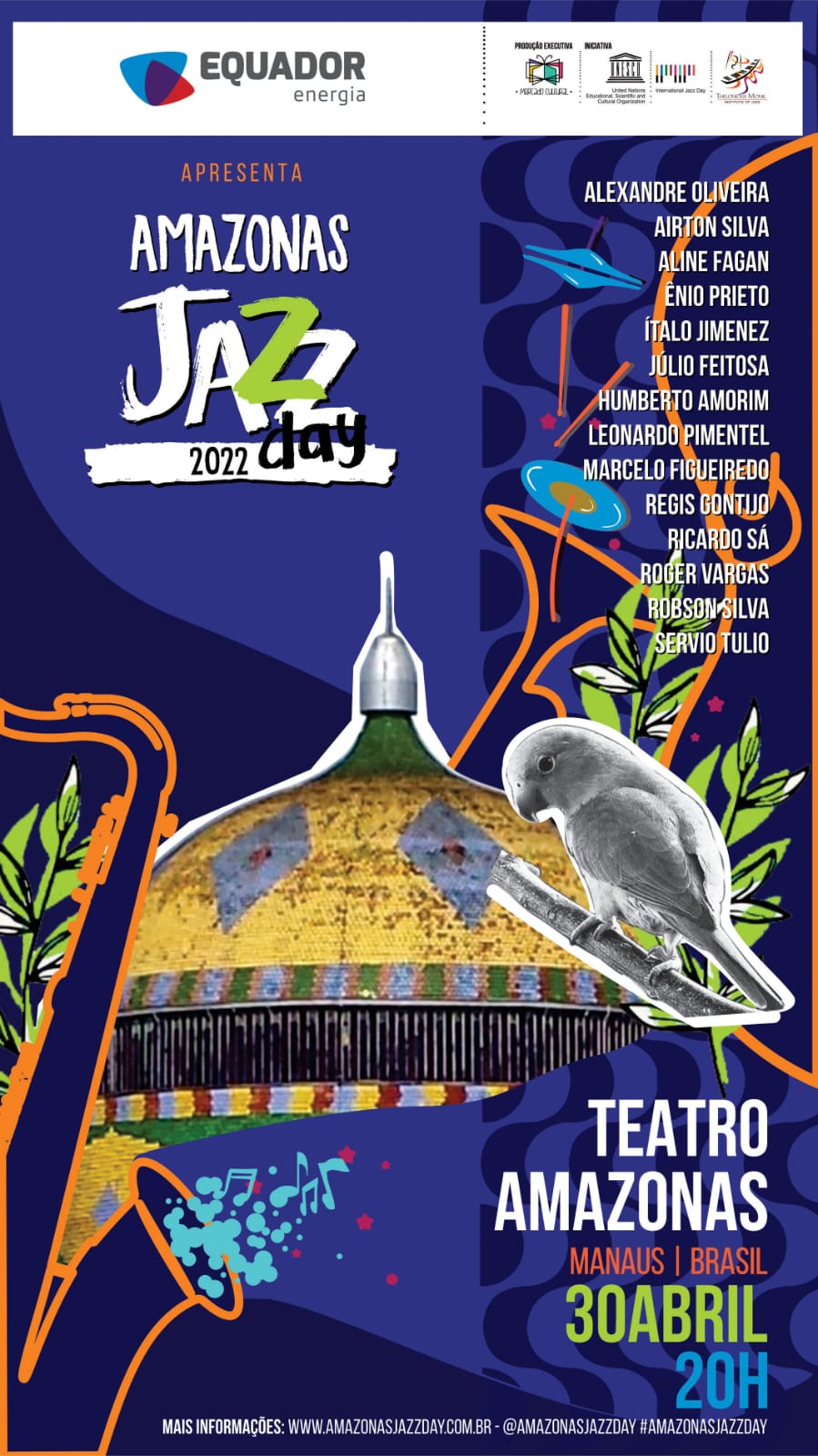 Manaus stands out as one of the venues of the International Jazz Day through the Amazonas Jazz Day. The event brings together the city's jazz musicians on the stage of Teatro Amazonas in a unique experience merging the great classics of Jazz with Amazonian Music, the musicians promise exclusive arrangements.
Public and critical success, Amazonas Day Jazz is an initiative of musicians Régis Gontijo (Blues in the Forest) and Leonardo Pimentel (Amazonas Philharmonic) had its first editions in 2018 and 2019.
Broadcast live on TV Encontro das Águas, in 2022, Amazonas Jazz Day will have its third edition, on a Saturday night, April 30, at 7 pm at Teatro Amazonas, consolidating itself as the best Jazz event in the Region North of Brazil.
Organizer(s)
Amazonas Jazz Day
Contact Person: Ewerton Almeida
Tel: + 55 92 99148-7270
Email: [email protected]
Manaus/Amazonas
Amazon Theatre
Largo de São Sebastião, Centro - Manaus/Amazonas
Manaus, Amazonas 69067-080
More Celebrations in Brazil for International Jazz Day 2022