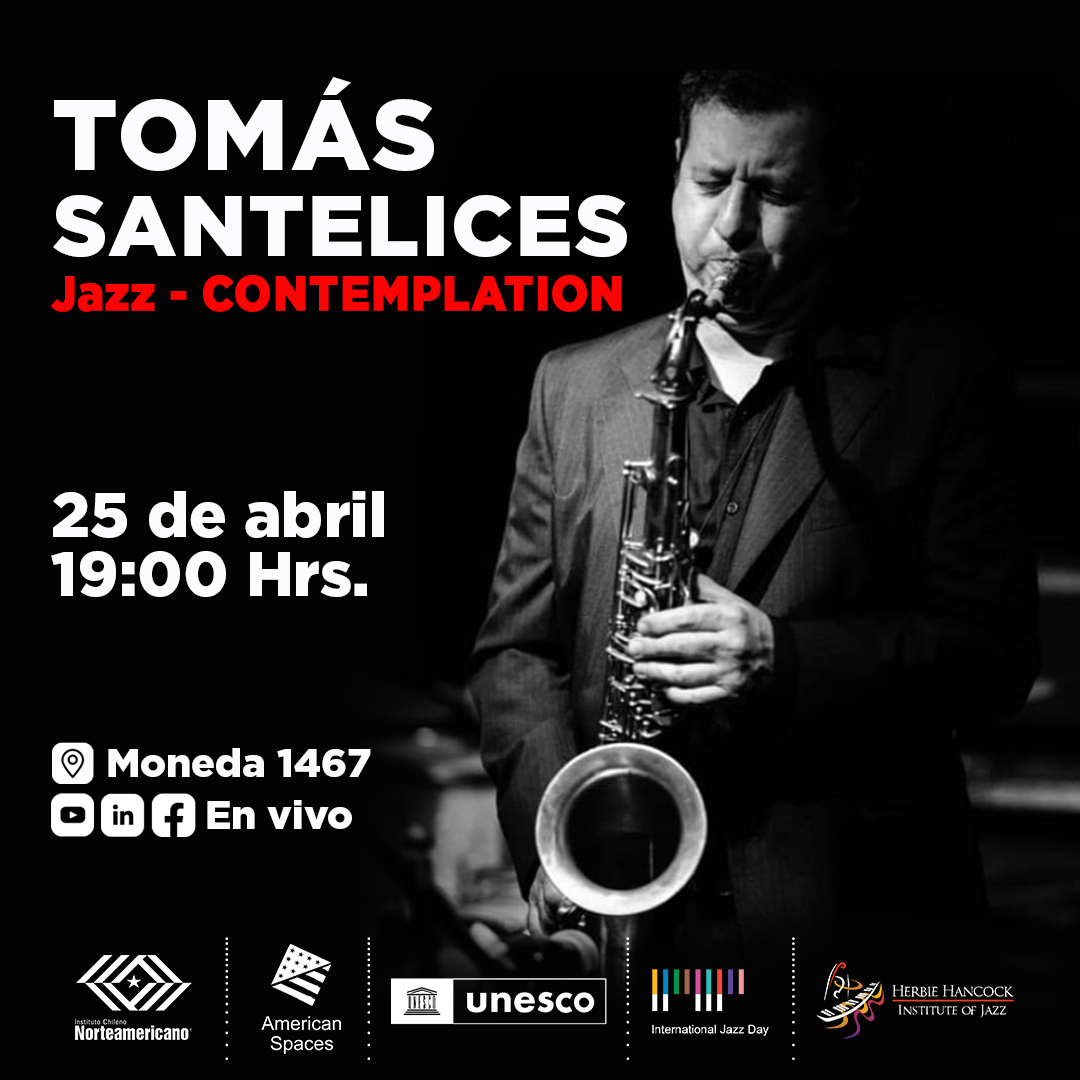 We are pleased to invite you to the first of two concerts in celebration of Jazz Month at Instituto Chileno Norteamericano in Santiago, by saxophonist Tomás Santelices, who will delight us with his music.
Tomás Santelices will offer us an unforgettable night with his ability on the tenor saxophone and his interpretation of jazz classics, ballads and standards.
It will be a unique opportunity to enjoy the music of this talented artist in an intimate and welcoming environment, ideal for experiencing jazz in an authentic way.
We look forward to seeing you next Tuesday, April 25 at Moneda 1467. Don't skip this unmissable event for jazz lovers.
This concert will be broadcasted through our Youtube, Facebook and LinkedIn channels!
Organizer(s)
American Space Instituto Chileno Norteamericano
Contact Person: Mario Clemente
Tel: + 56997162312
Email: [email protected]
More Celebrations in Chile for International Jazz Day 2023