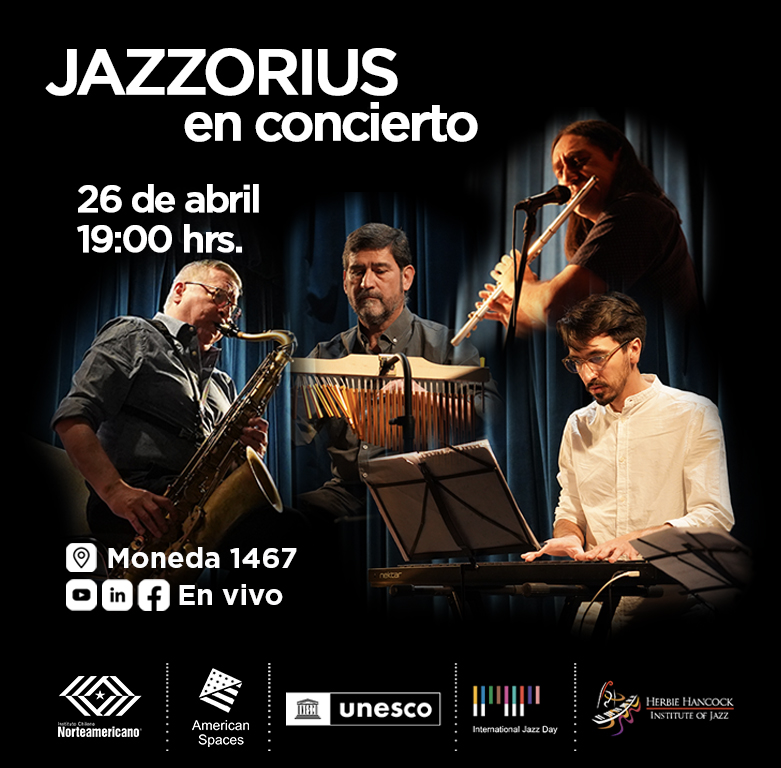 The second of two concerts in celebration of Jazz Month at Instituto Chileno Norteamericano is in charge of JAZZORIUS, an instrumental chamber jazz ensemble, which takes Cool Jazz, West Coast Jazz, Baroque music and New Tango as stylistic references, creating its own arrangements of emblematic works in these styles.
Their repertoire includes composers such as Dave Brubeck, Paul Desmond, Brad Mehldau, Keith Jarret, J.S.Bach and Astor Piazzolla, among others.
You will be able to enjoy JAZZORIUS next Tuesday, April 26 at Moneda 1467. If you are a Jazz lover you cannot miss it!
Organizer(s)
American Space Instituto Chileno Norteamericano
Contact Person: Mario Clemente
Tel: + 56997162312
Email: [email protected]
More Celebrations in Chile for International Jazz Day 2023