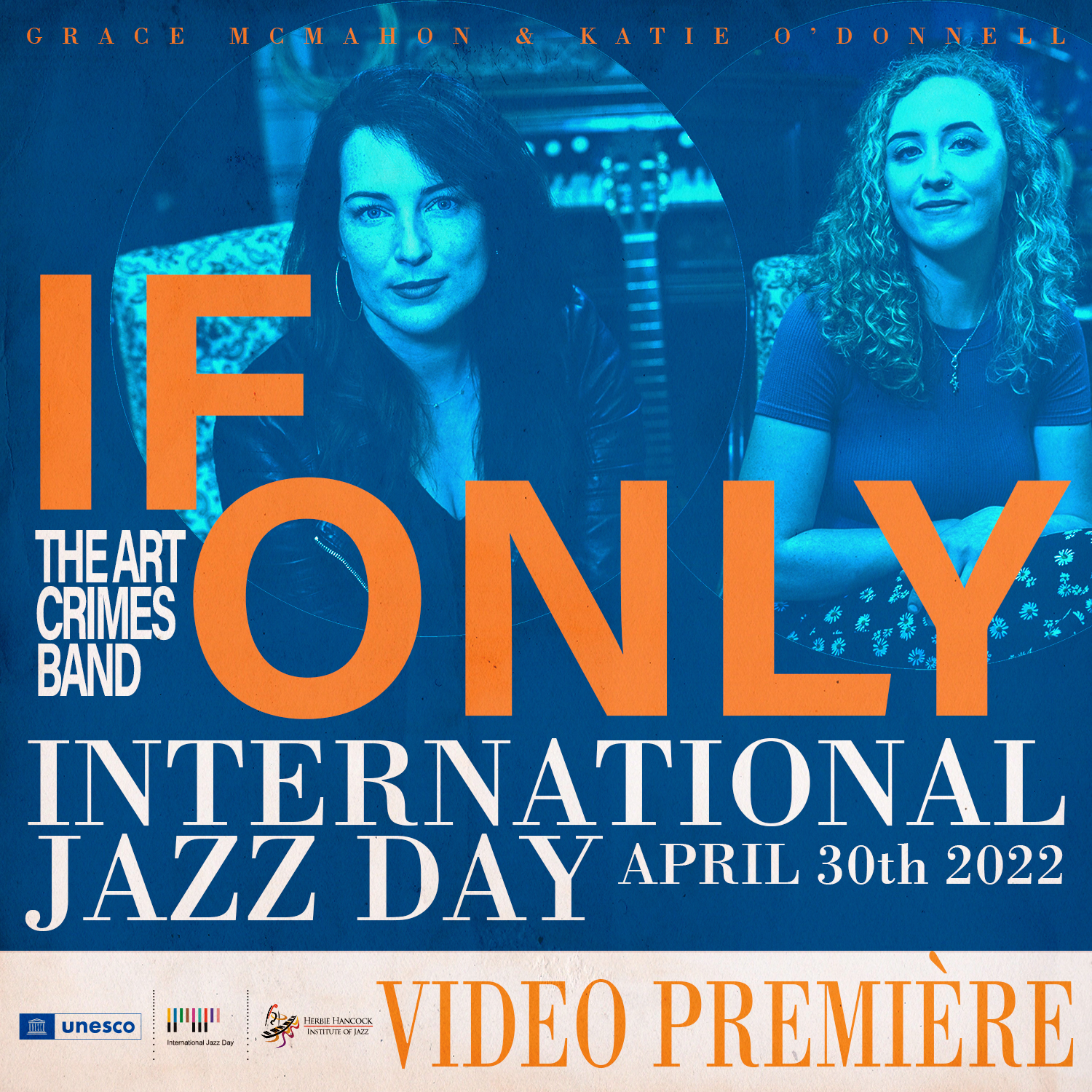 Filmed and recorded especially in honor of International Jazz Day, Grace & Katie from the Art Crimes Band offer an intimate performance of the band's 2015 jazz ballad 'If Only'.
The Art Crimes Band has officially celebrated International Jazz Day on various occasions in the past marked with live shows in and around their hometown Cork City. However while still on hiatus from live shows to focus on studio recording and as Jazz lovers the group didn't want to miss this chance to be a part of Jazz Day.
Filmed & Recorded at Flashpoint Creative Studios, Cork, Ireland. Audio mastered by Andy Walter at Abbey Road Studios, London, UK.
Organizer(s)
Eventi Management
Contact Person: Niall Dennehy
Tel: +353 0214346477
Email: [email protected]
Flashpoint Creative Studios
Lee Road
Cork, County Cork
More Celebrations in Ireland for International Jazz Day 2022