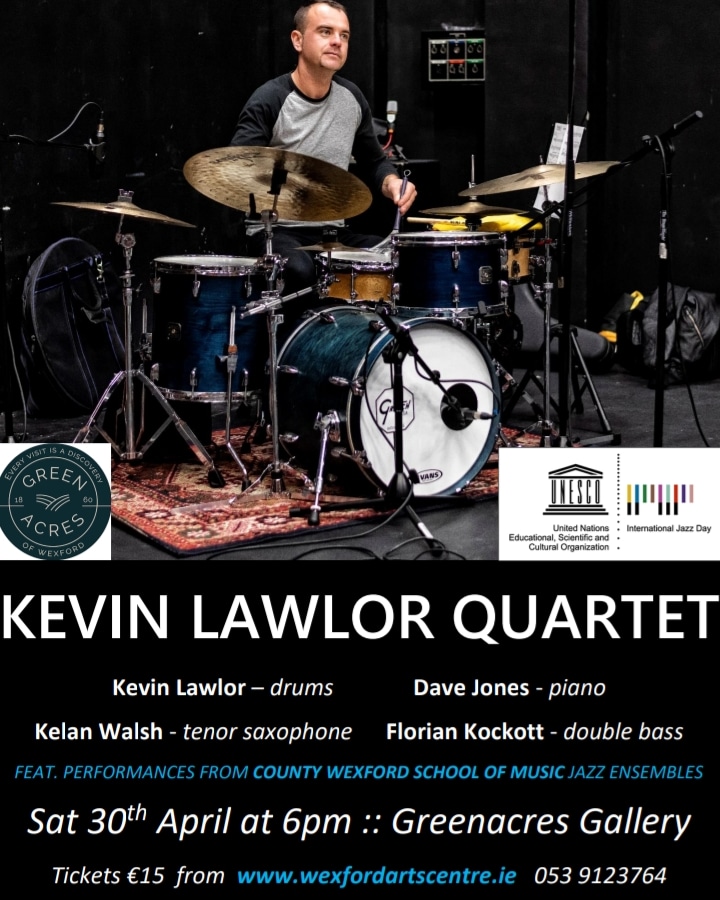 Kevin Lawlor - drums
Dave Jones - piano
Florian Kockott - double bass
+ Special guest
Jazz drummer and educator Kevin Lawlor presents a live performance of contemporary original jazz music composed by him as well as some choice jazz standards. This performance sees him joined by long-time collaborator and celebrated jazz pianist Dave Jones from Wales who has worked with the Wexford drummer over the past 12 years. They have worked together on 4 studio / live recordings as well as many gigs and tours in both Ireland and the UK. The quartet will be completed with the great German double bass player Florian Kockott and a guest to be announced.
The concert will be opened by a piece from each of County Wexford School of Music 2 jazz ensembles.
Organizer(s)
Kevin Lawlor
Contact Person: Kevin Lawlor
Tel: + 353876135403
Email: [email protected]
More Celebrations in Ireland for International Jazz Day 2022