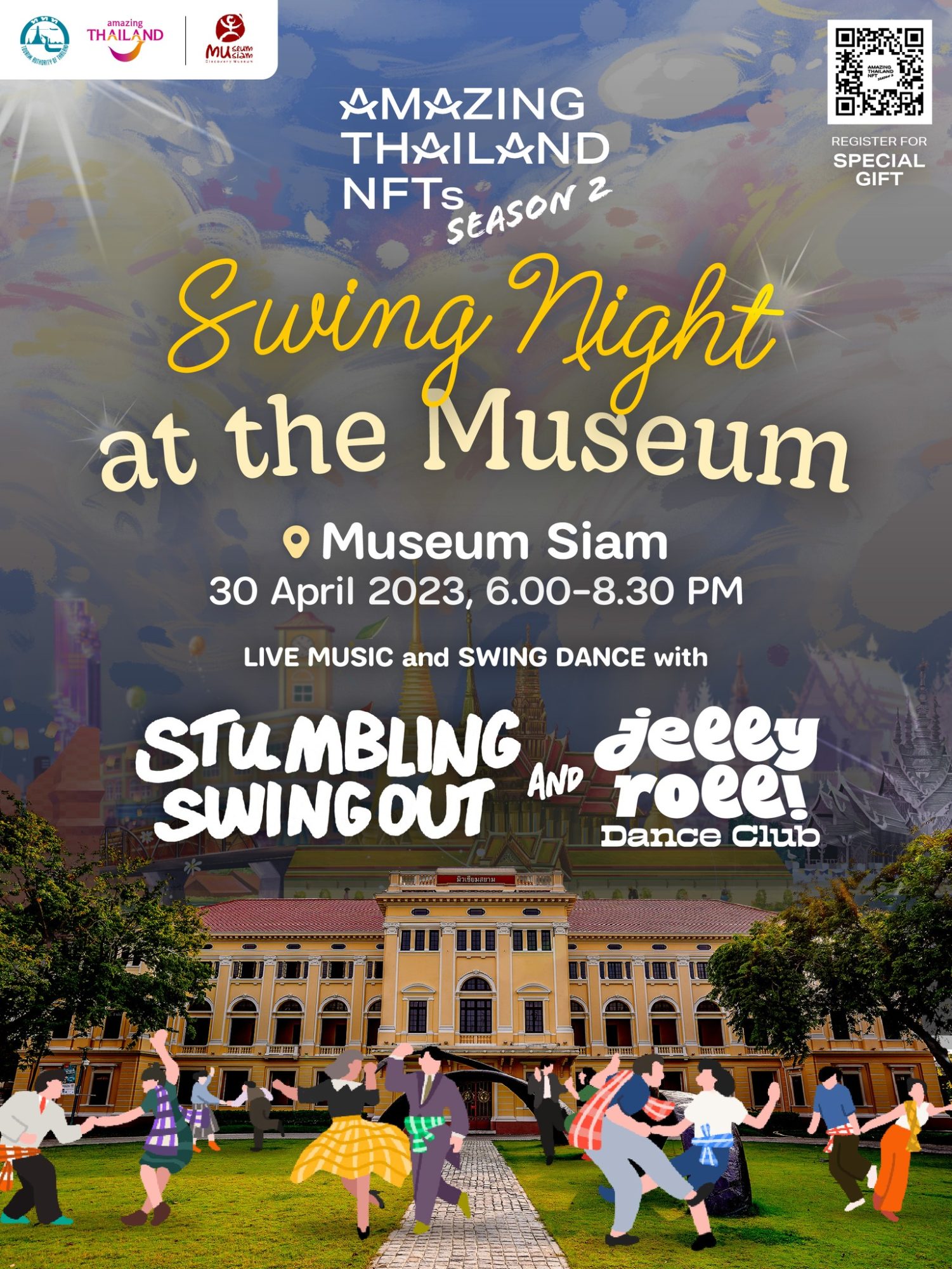 Let's swing into the night!
💃🏻🌙 𝐒𝐰𝐢𝐧𝐠 𝐍𝐢𝐠𝐡𝐭 𝐚𝐭 𝐭𝐡𝐞 𝐌𝐮𝐬𝐞𝐮𝐦
presented by Amazing Thailand NFTs Season 2!
.
On the night of April 30th, Museum Siam will come alive with the rhythms of The Stumbling Swingout and Jelly Roll Dance Club. Put on your 'Contemporary Siamese 🌼🇹🇭' outfit and let the music move you as you dance the night away.
.
✨ This free event is open to all, expats, tourists and everyone, and no swing dance experience is needed!
Museum Siam
Sanam Chai Road, Phra Borom Maha Ratchawang Subdistrict
Phra Nakhon District
Bangkok, Bangkok Bangkok
More Celebrations in Thailand for International Jazz Day 2023