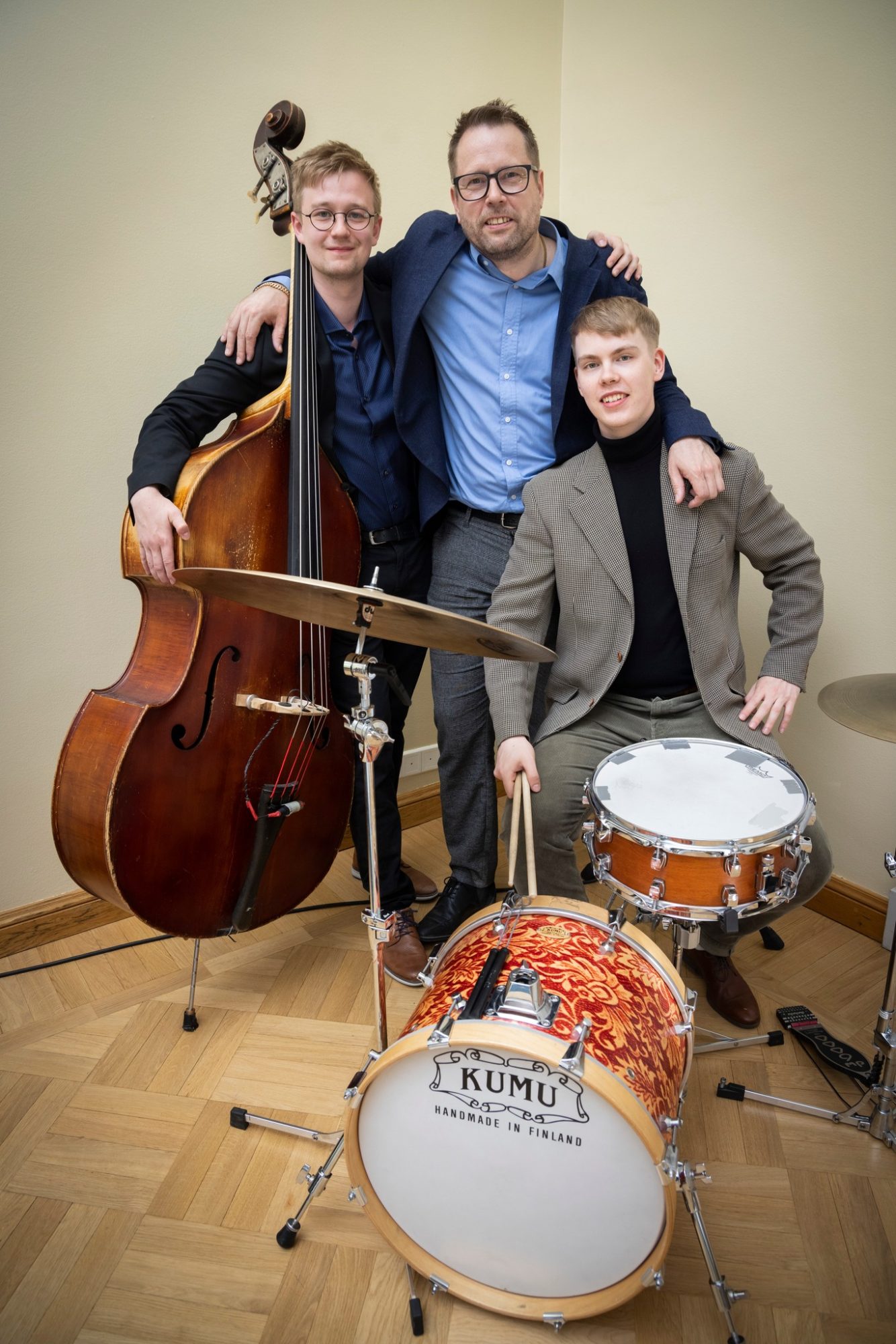 Tenho Restobar in Helsinki hosts a weekly jazz event called SunJazz. On the 30th of April the stage will feature a performance from Markus Niittynen Trio.
One of the great jazz pianists in Finland Markus Niittynen meets the young rhythm section of Tuomas Talvi (bass) and Arttu Huopainen (drums) in a trio which came to be in 2022 after a few very succesful performances together.
The band has been playing together almost every week since last autumn because of the sheer joy of playing together. Repertoire of the group has formed into a selection of arrangements of jazz standards and classics. Come and see the group bring their joy of music for the audience to enjoy!
Markus Niittynen (piano)
Tuomas Talvi (double bass)
Arttu Huopainen
More Celebrations in Finland for International Jazz Day 2023