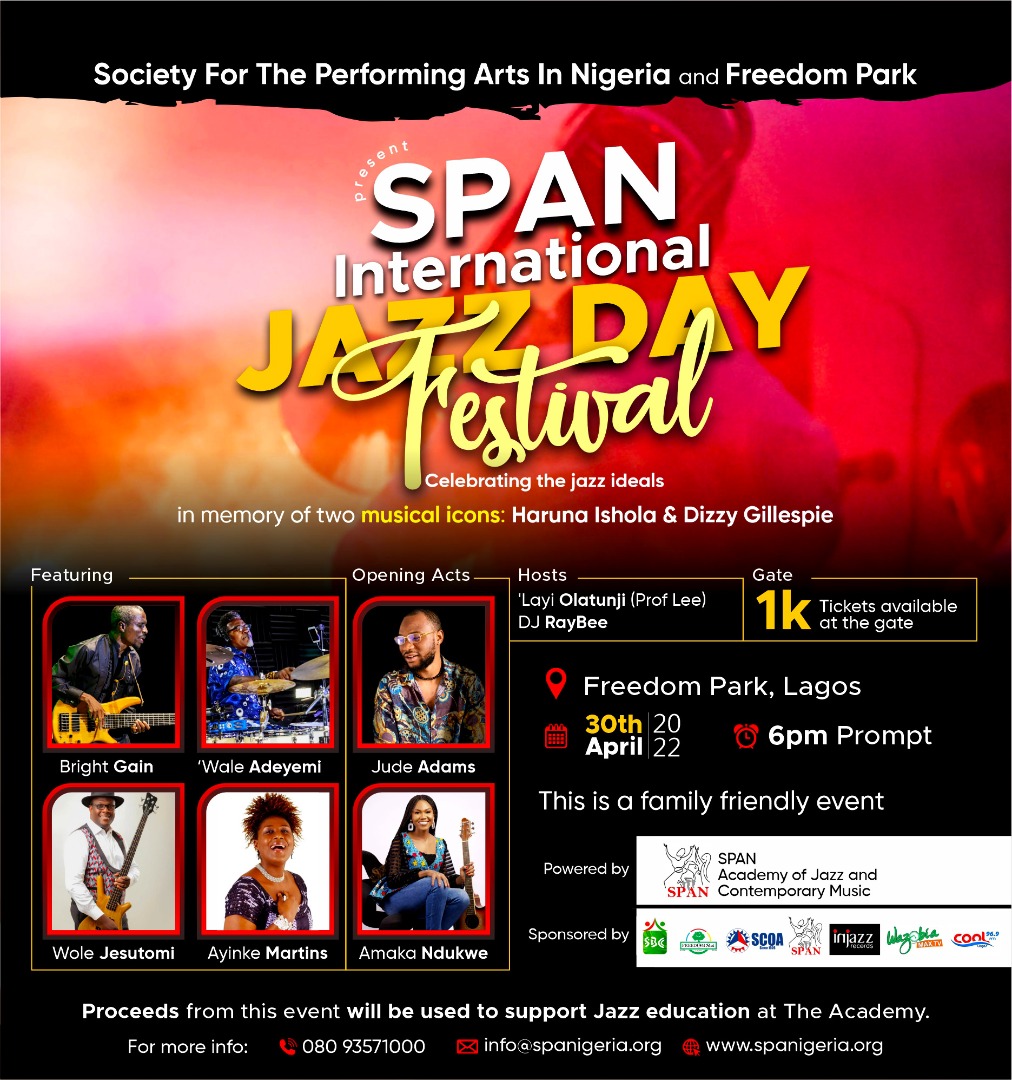 "Jazz is music of the free, by the free, and for the free."
Join us to celebrate the UNESCO International Jazz Day, at Freedom Park, Lagos. Saturday 30th April 2022. 6pm.
Our Artiste line up was carefully selected, to give you the best Jazz experience this season.
See flyer for more details.
"Jazz contains the ideal balance of individual expression and collective cooperation and puts into aesthetic action, our highest democratic ideals and aspirations. Jazz also serves as a unifying force, bridging cultural, religious, ethnic and economic differences."
Organised by: SPAN Academy of Jazz and Contemporary Music.
Organizer(s)
SPAN Academy of Jazz and Contemporary Music
Contact Person: Bright Gain Sagbamah
Tel: +234 08093571000
Email: [email protected]
FREEDOM PARK
Main stage
Broad Street
1 Broad street
Lagos Island, Lagos 102273
More Celebrations in Nigeria for International Jazz Day 2022