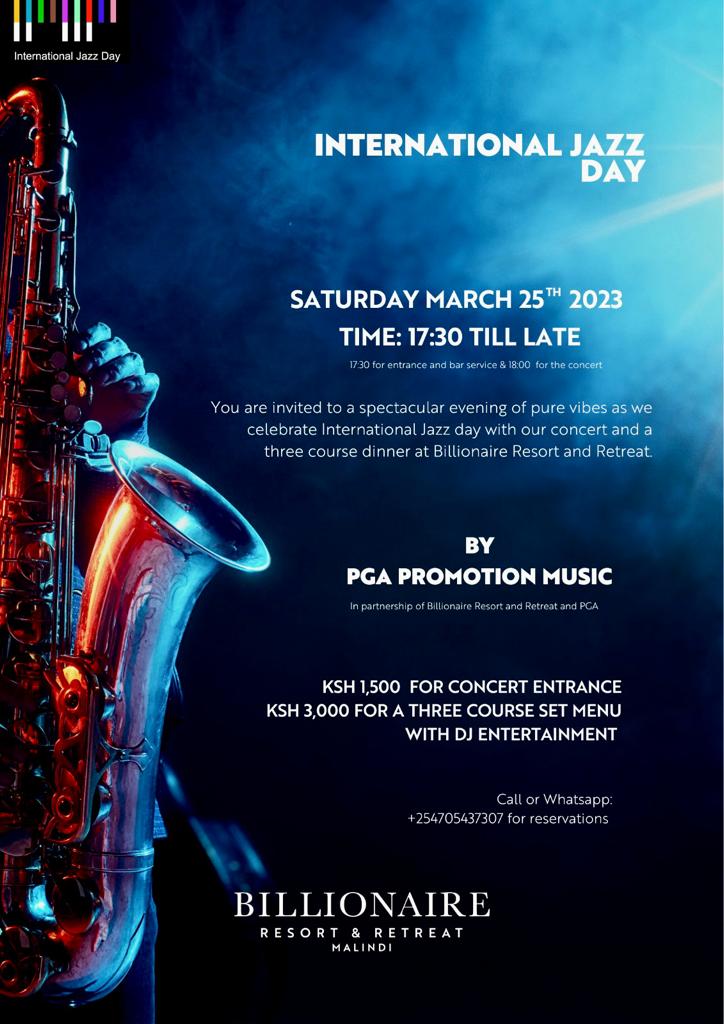 PGA MUSIC PROMOTION, for the first time in partnership with BILLIONAIRE RESORT AND RETREAT, will start the celebrations of the international jazz day earlier, as usual, to take advantage of the high season, here on the Kenya coast. Celebrations will end with another concert on 30th April.
Paolo M.Palmitessa, together with other musicians, will perform in this worldwide event to celebrate Jazz!
We thank one more time the UNESCO and the Maestro Herbie Hancock for this opportunity.
Organizer(s)
PGA MUSIC PROMOTION
Contact Person: Sofia Palmitessa
Tel: +254722670353
Email: [email protected]
More Celebrations in Kenya for International Jazz Day 2023