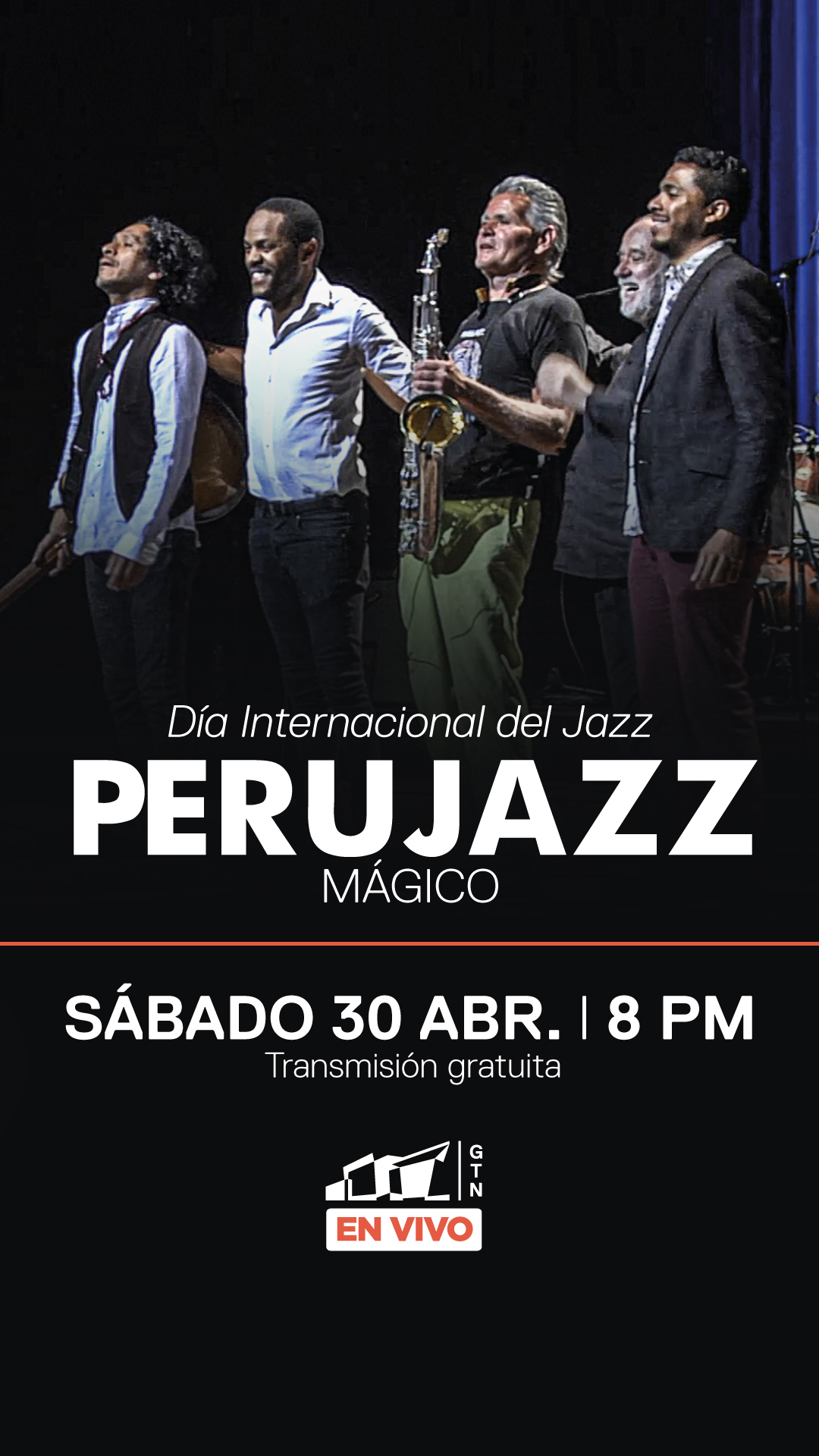 Sinopsis: PeruJazz nos presenta su concierto "Mágico", un homenaje al jazz y su fusión con los sonidos andinos y afroperuanos de nuestro país. Grabado en vivo en el Gran Teatro Nacional, este espectáculo viaja por la trayectoria artística de esta agrupación legendaria, desde sus inicios hasta sus nuevos temas, para mostrarnos su gran evolución musical.
PeruJazz está conformado por Manongo Mujica en la batería, Jean Pierre Magnet en el saxofón (ambos fundadores de la agrupación), Andrés Prado en la guitarra, César "Pudy" Ballumbrosio en la percusión y Julio Zavala en el bajo.
###
Synopsis: PeruJazz presents us with its "Mágico" concert, a tribute to jazz and its fusion with the Andean and Afro-Peruvian sounds of our country. Recorded live at the Gran Teatro Nacional, this show travels through the artistic trajectory of this legendary group, from its beginnings to its new songs, to show us its great musical evolution.
PeruJazz is made up of Manongo Mujica on drums, Jean Pierre Magnet on saxophone (both founders of the group), Andrés Prado on guitar, César "Pudy" Ballumbrosio on percussion and Julio Zavala on bass.
Gran Teatro Nacional
2225 Avenida Javier Prado Este
Torres De San Borja
San Borja, Provincia de Lima 15021
More Celebrations in Peru for International Jazz Day 2022