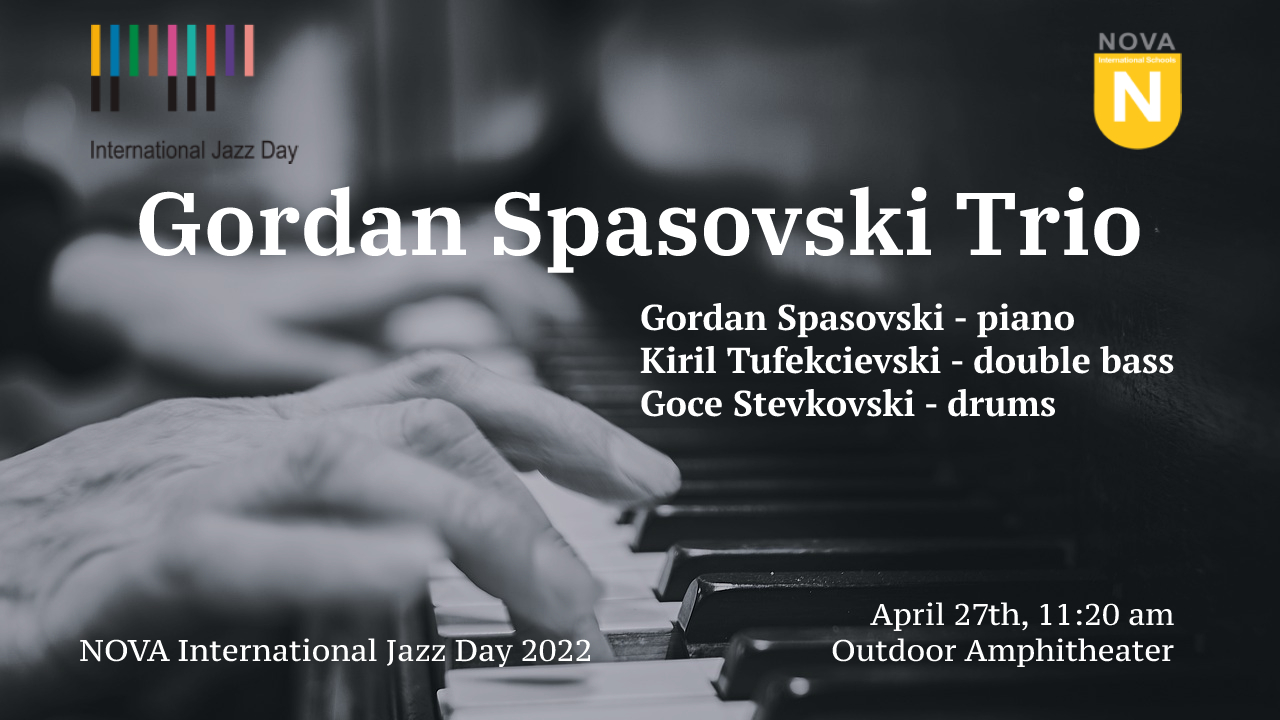 This year NOVA International Schools is celebrating International Jazz Day with another amazing live concert by Gordan Spasovski Trio - on April 27th at 11:20 am at the outdoor amphitheater of our school.
Gordan Spasovski is one of the best local jazz pianists, also a composer and arranger who graduated from the Faculty of Music and Performing Arts - Graz, Austria. He is performing internationally and collaborates with many local and international jazz musicians. For our event, he will perform his compositions with Kiril Tufekcievski on double bass and Goce Stevkovski on drums.
During the Jazz Appreciation week, as every year, our school will have a few creative activities with students from Elementary and Secondary school.
Organizer(s)
NOVA International Schools
Contact Person: Ana Hristova
Tel: + (389 2) 3061-807
Email: [email protected]
More Celebrations in Republic of North Macedonia for International Jazz Day 2022