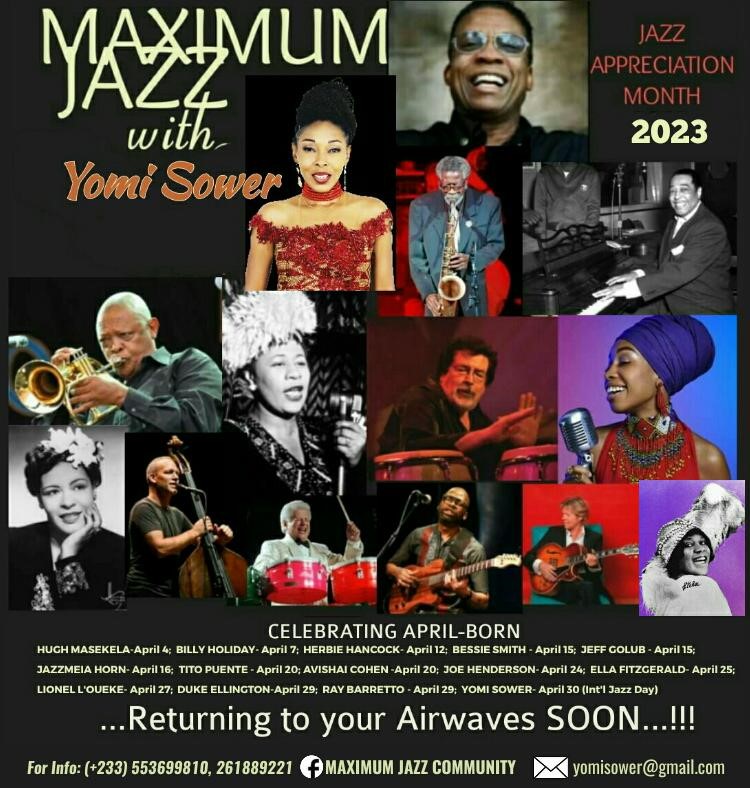 Maximum Jazz shares engaging and Informative Jazz content. For example throughout the month of April, sharing the Biographies and Music of various April- born Jazz Legends.
Maximum Jazz contributes to Jazz education through Vocal Jazz Workshops, which have been running since 2017 till date. The Current Workshop's theme is "For Ella, Billy & Jazz". It is followed
by a Jazz Night of the same theme.
There has been a "God Made Jazz" segment on Maximum Jazz Radio show. This segment features Gospel & Inspirational Jazz which is evolving into a Live Jazz Concert with the same name. The first of these concerts will be an online event held on International Jazz Day, 30th April. Regular online concerts will follow.
Organizer(s)
MaximumJazz
Contact Person: Carl Ampah
Tel: + 233 27 423 9651
Email: [email protected]
More Celebrations in Ghana for International Jazz Day 2023