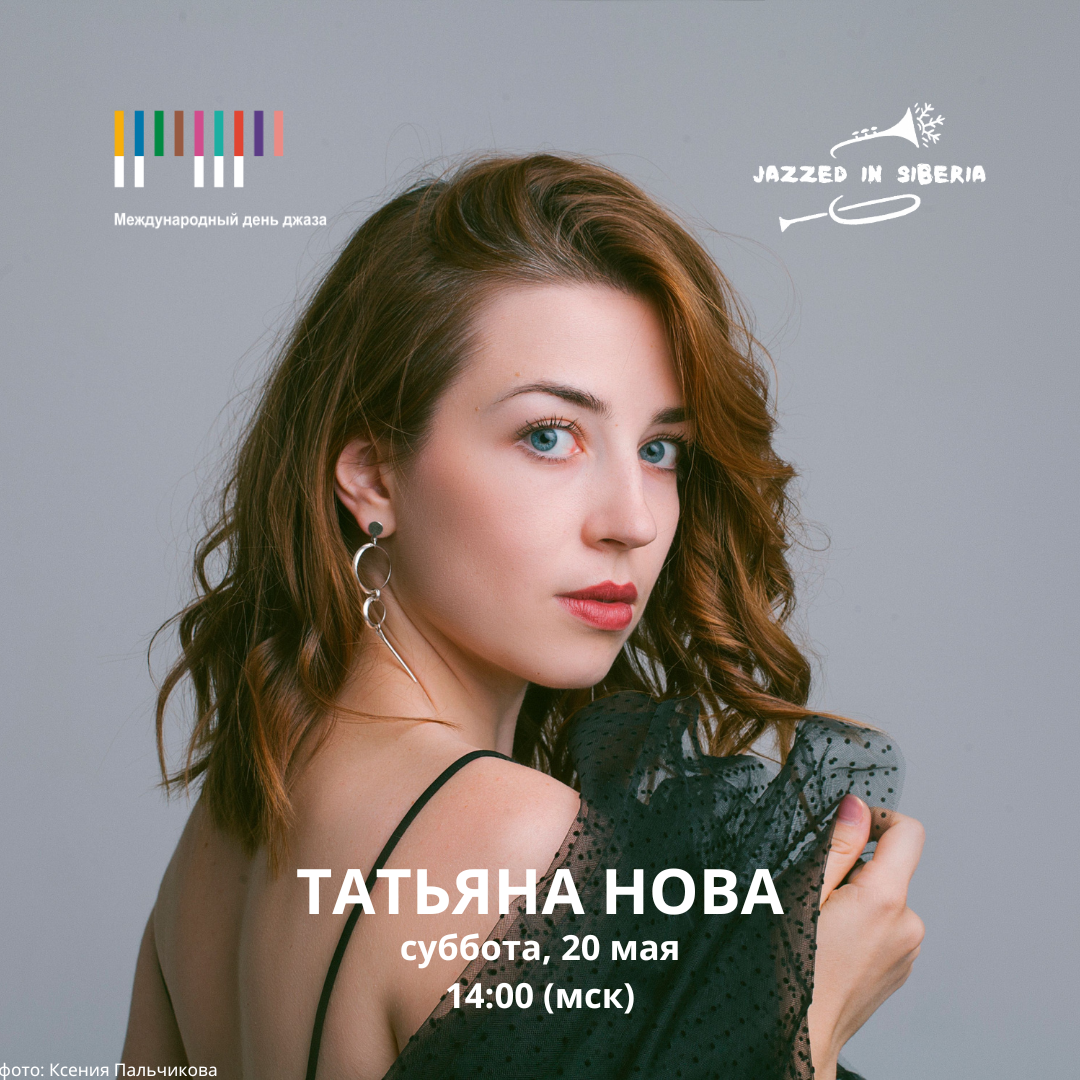 Online interview and with jazz vocalist, composer and educator Tatyana Nova
May 20, 14:00 (Moscow time)
Tatyana has already performed in more than 10 countries. She studied in Russia, Germany and Switzerland, worked with such artists as Lionel Lueke (guitarist of Herbie Hancock), Miguel Zenon (multiple Grammy nominee), Ingrid Jensen and others.
We will talk about the way of composing and performing, about how different educational practices influence the growth of a musician, what is "instrumental" vocal and how it is useful, and much more!
Organizer(s)
Jazzed in Siberia
Contact Person: Victoria Verba
Tel: + 79059335905
Email: [email protected]
Novosibirsk
Novosibirsk
Novosibirsk, Novosibirsk 630007
More Celebrations in Russia for International Jazz Day 2023