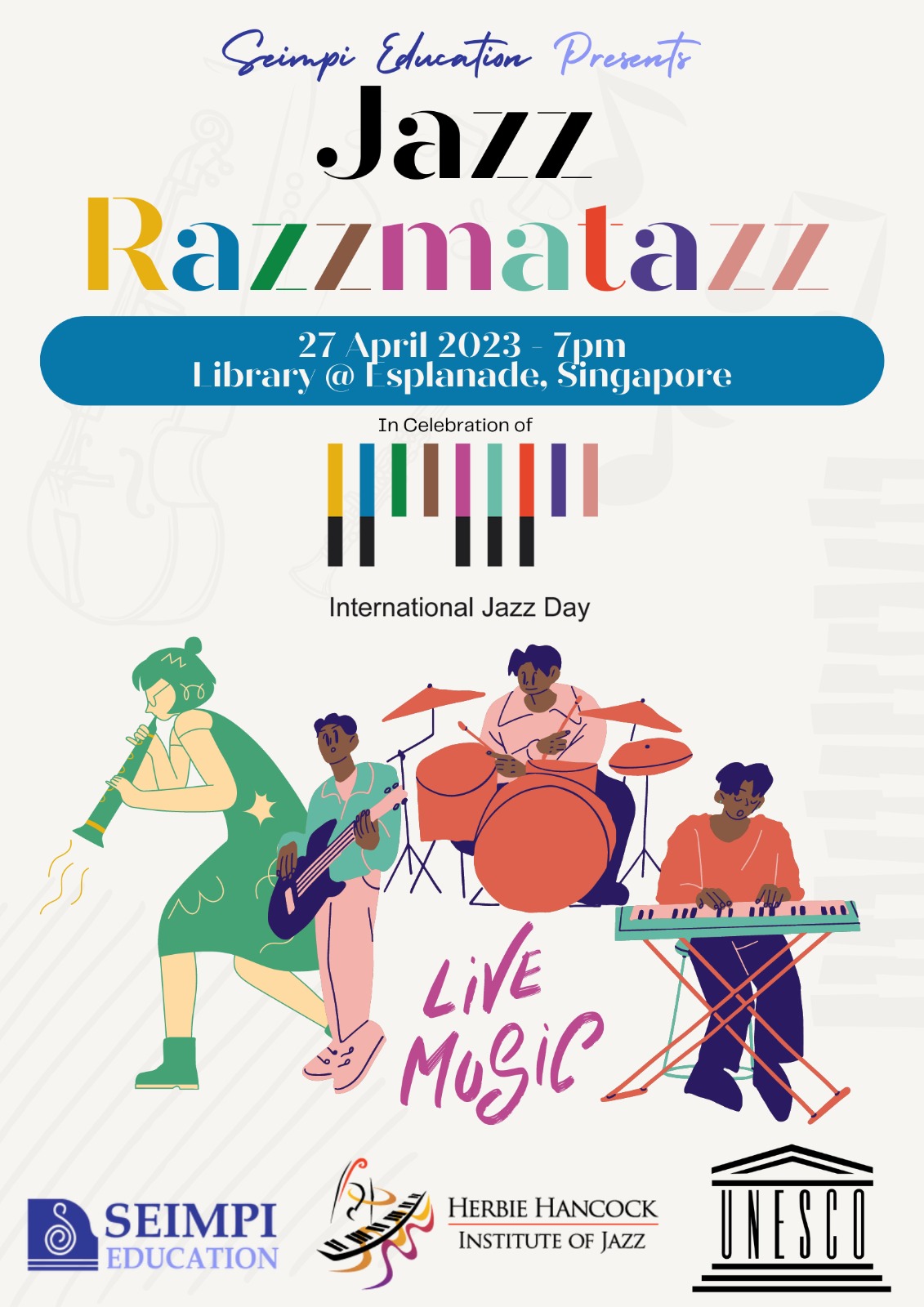 Welcome to Seimpi's Jazz Razzmatazz! Join us as we celebrate the wonderful genre of jazz on International Jazz Day. We have an incredible lineup of musicians who will take us on a journey through the different eras and styles of jazz. From the smooth and mellow sounds of classic standards to the upbeat and energetic rhythms of modern interpretations, we have it all! And that it will give all a deeper appreciation for the rich history and cultural significance of jazz.
Jazz is a genre that has the power to connect people from all backgrounds and cultures, and we hope that Seimpi's program will give all a deeper appreciation for this incredible musical art form.
See you, and let us celebrate the timeless beauty of jazz together!
Organizer(s)
Seimpi School of Music
Contact Person: Sahera Anwar
Tel: + 65 93295190
Email: [email protected]
Esplanade
library@esplanade
8 Raffles Avenue, Esplanade Mall
#03-01
Singapore, Singapore 039802
More Celebrations in Singapore for International Jazz Day 2023