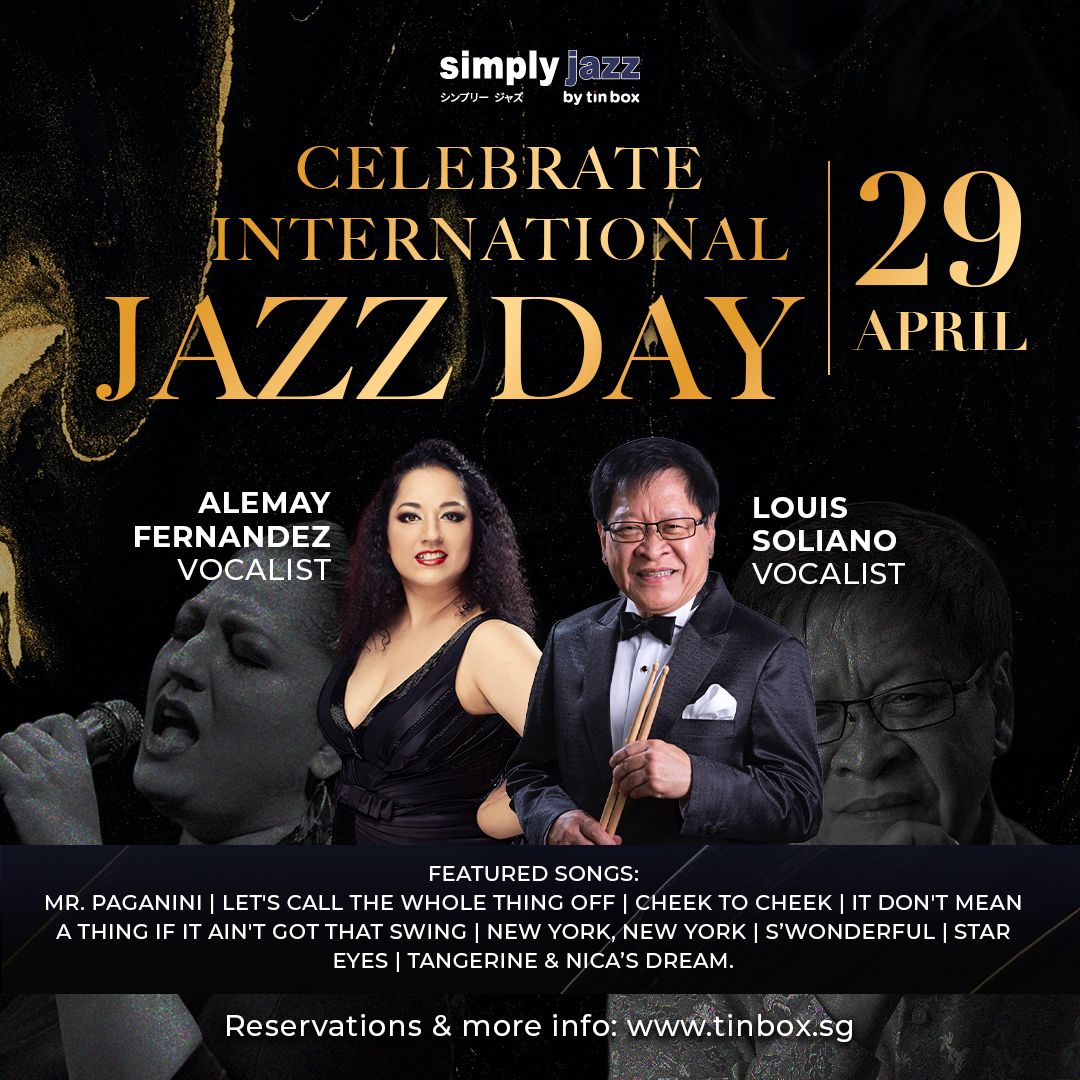 Celebrate International Jazz Day with veteran singers Louis Soliano and Alemay Fernandez at 𝐒𝐢𝐦𝐩𝐥𝐲 𝐉𝐚𝐳𝐳 𝐛𝐲 𝐓𝐢𝐧 𝐁𝐨𝐱 on 𝟐𝟗 𝐀𝐩𝐫𝐢𝐥 𝟐𝟎𝟐𝟑!
Having started his musical odyssey in the 1950s, Louis Soliano, also known as Singapore's godfather of jazz, has performed alongside jazz greats like Buddy Rich, Sarah Vaughan and Matt Monro.
Known for her sultry vocals and bold personality, Alemay Fernandez's distinctive stage presence has earned her the title of one of the best jazz singers in the world. Her phenomenal voice has landed her on stage with the likes of The Count Basie Orchestra, David Foster and Laura Fygi.
Make your reservations via www.tinbox.sg now!
Organizer(s)
Tin Box Group Singapore
Contact Person: Mindy Leoh
Tel: + 6594893208
Email: [email protected]
More Celebrations in Singapore for International Jazz Day 2023