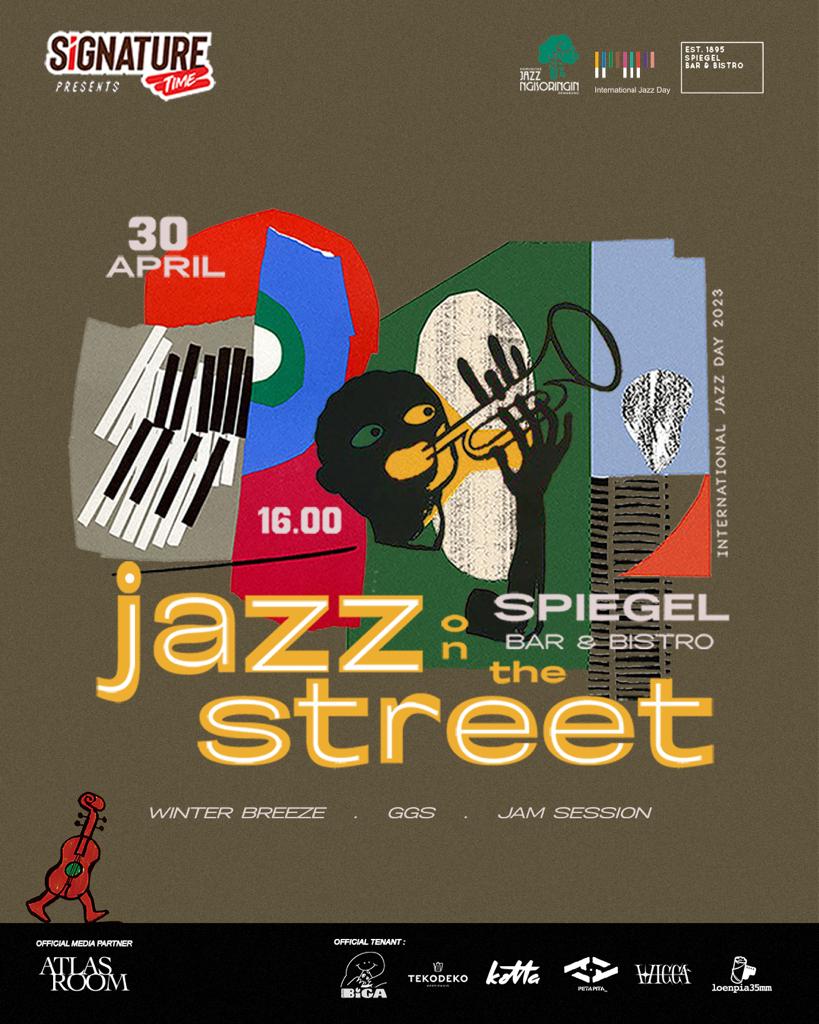 Acara yang diadakan oleh komunitas Jazz Ngisoringin Semarang dan Spiegel Bar dan Bistro di kota Semarang, dalam rangkan memperingati International Jazz Day 2023.
Menampilkan :
1. Winter Breeze
2. GGS
3. Jam Session
LIVE STREAMING
YOUTUBE : HERDITOTAMAMI
###
The event will be held by the Ngisoringin Semarang Jazz community and Spiegel Bar and Bistro in the city of Semarang, in commemoration of International Jazz Day 2023.
Displays :
1.Winter Breeze
2. GGS
3. Jam Sessions
LIVE STREAMING
YOUTUBE: HERDITOTAMAMI
Organizer(s)
Jazz Ngisoringin
Contact Person: Herdito Tamami
Tel: + 6285640600202
Email: [email protected]
Spiegel Bar and Bistro
Outdoor
Kota lama Semarang
Jl letjen suprapto no 34
Semarang, Central Java
More Celebrations in Indonesia for International Jazz Day 2023