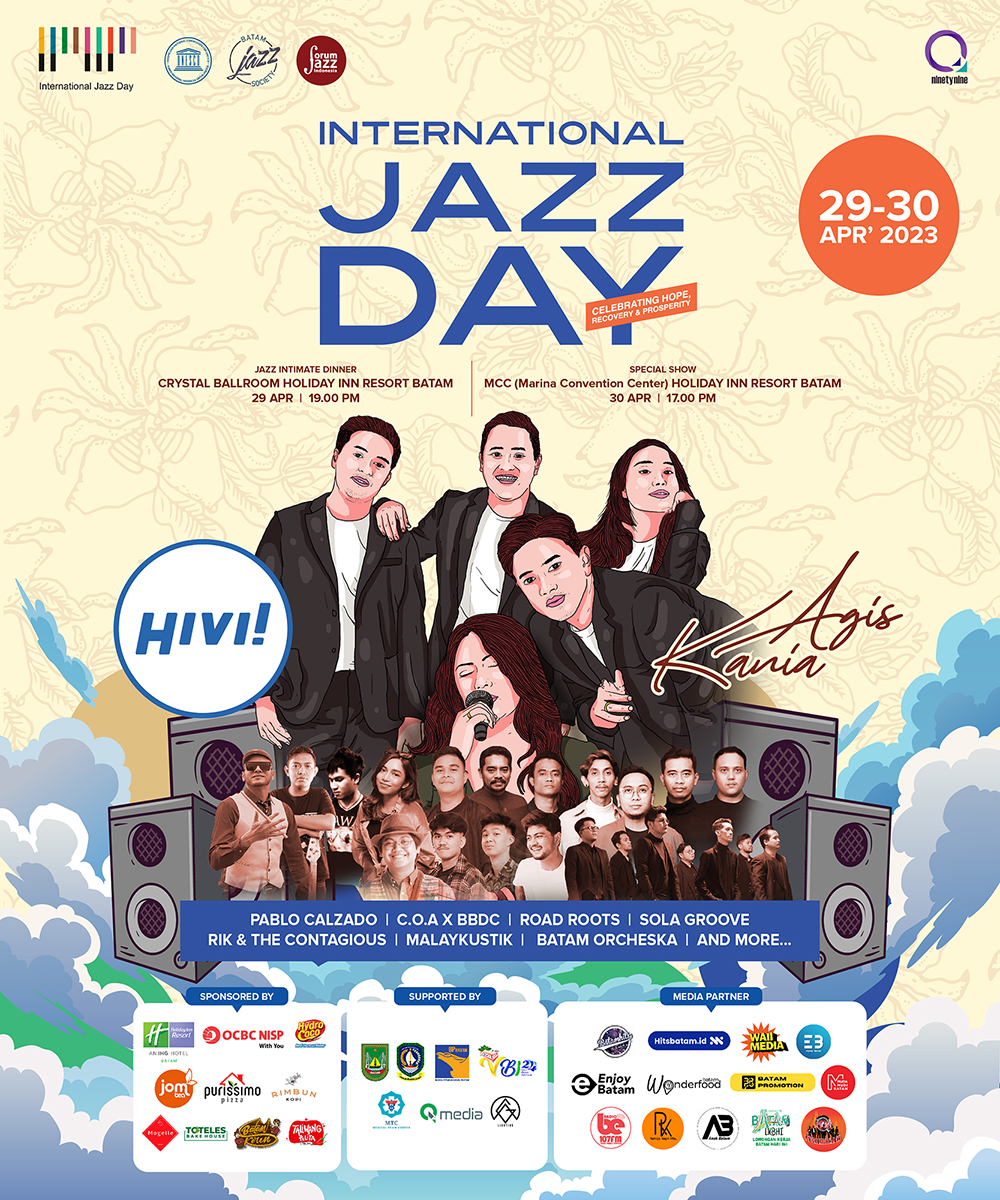 To participate in the International Jazz Day this year,
we are from Batam Jazz Society will holding 2 events, with
*Celebrating Hope, Recovery & Prosperity* as the theme of the event.
the events are:
1. On 29th of April 2023, we will present jazz bands in the Intimate Jazz Concert.
we only provide max. 200 seating capacity for this event.
2. On 30th of April 2023, we will present music concert with various genres of jazz music presented by some group band in Indonesia.
this event will be attended by about 2,500 jazz lovers in Batam and surrounding.
Organizer(s)
Batam Jazz Society
Contact Person: Gardiana Karnasaputra
Tel: + 62811692223
Email: [email protected]
Holiday Inn Resort Batam
Crystal Ballroom / April 29th Stage
Jalan Marina Waterfront City
Tanjung Riau, Sekupang
Batam, Riau Islands 29422
Holiday Inn Resort Batam
Marina Convention Center / IJD 2023
Jalan Marina Waterfront City
Tanjung Riau, Sekupang
Batam, Kepulauan Riau 29422
More Celebrations in Indonesia for International Jazz Day 2023