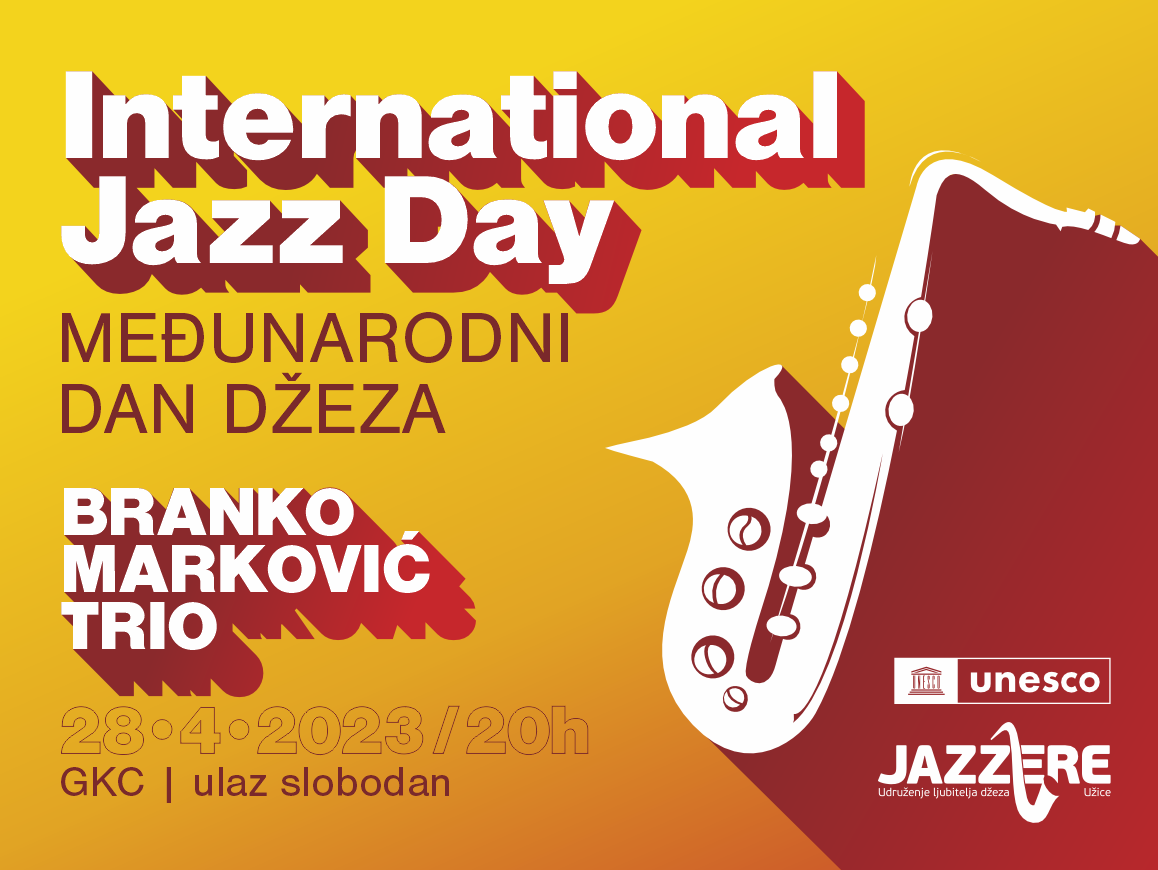 The Association of Jazz Music Fans in GKC (Town Cultural Center) is organizing a music performance on Friday, April 28, at 8:00 p.m.:
Branko Marković Trio:
Veljko Vujčić - piano
Luka Jovicic - drums
Branko Marković - double bass
Entrance is free and it is a gift from the Jazz Association to our fellow citizens.
At the same time, it is also an announcement of the upcoming Jazz festival Bazzum, which will be held on May, 25-27nd, at the National Theatre in Uzice. This year, the festival also has guests from abroad, so we are becoming an international event.
Gradski Kulturni Centar
Trg Svetog Save 11
Uzice, 31000
More Celebrations in Serbia for International Jazz Day 2023