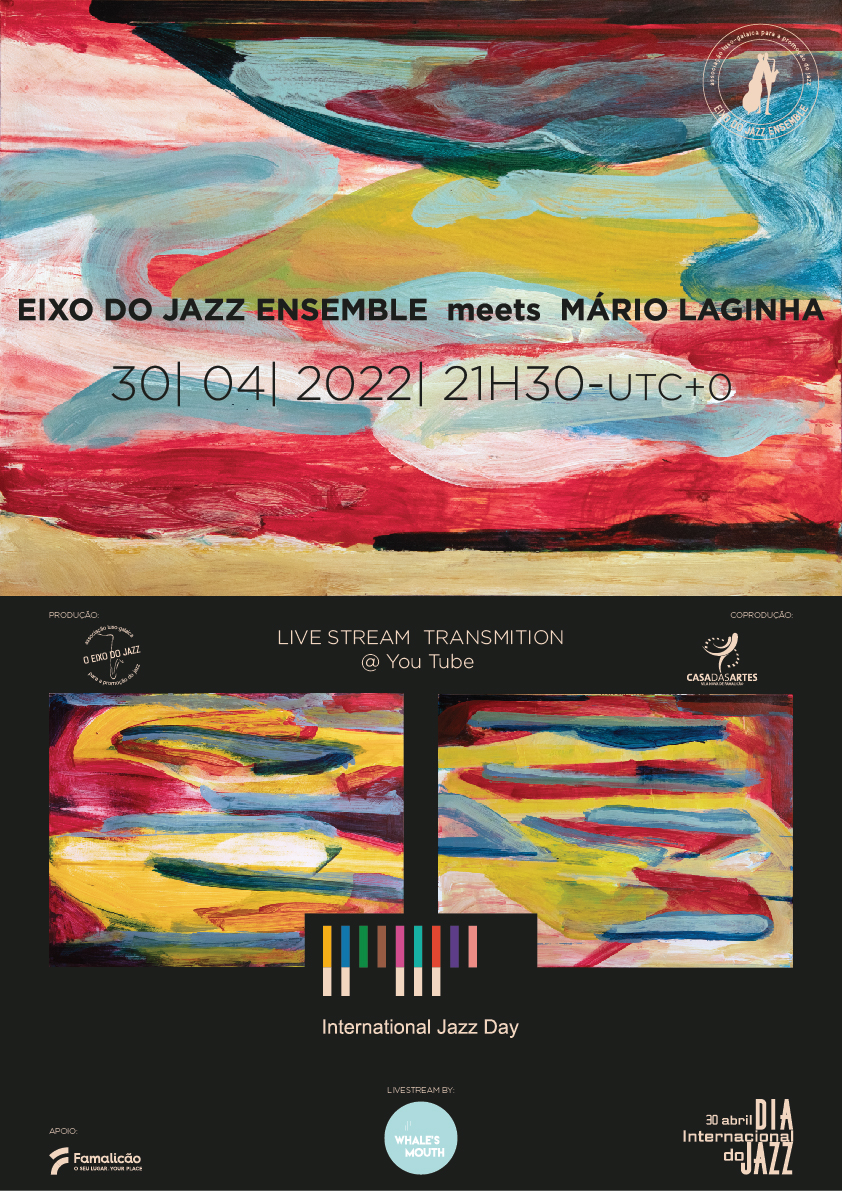 Eixo do Jazz Ensemble meets MÁRIO LAGINHA album will be launched on the 30th of April, at Casa das Artes Auditorium, in Famalicão, in a concert that features Mário Laginha himself and which we intend to broadcast in livestream trough our YouTube Channels.
The Eixo do Jazz Ensemble is the result of 5 years of work by Eixo do Jazz.
The objective, of the Eixo do Jazz Association, is the promotion of jazz and the support of its musicians in Portugal and Galicia. The JAZZ NA ALDEIA residencies, began as complement for young jazz musicians. In the second edition in 2019, we invited Mário Laginha and he suggested working on his repertoire. The result was wonderful and in 2020 we recorded the first EJE album.
Organizer(s)
O Eixo do Jazz
Contact Person: Cristina Marvão
Tel: + 351 918562629
Email: [email protected]
More Celebrations in Portugal for International Jazz Day 2022