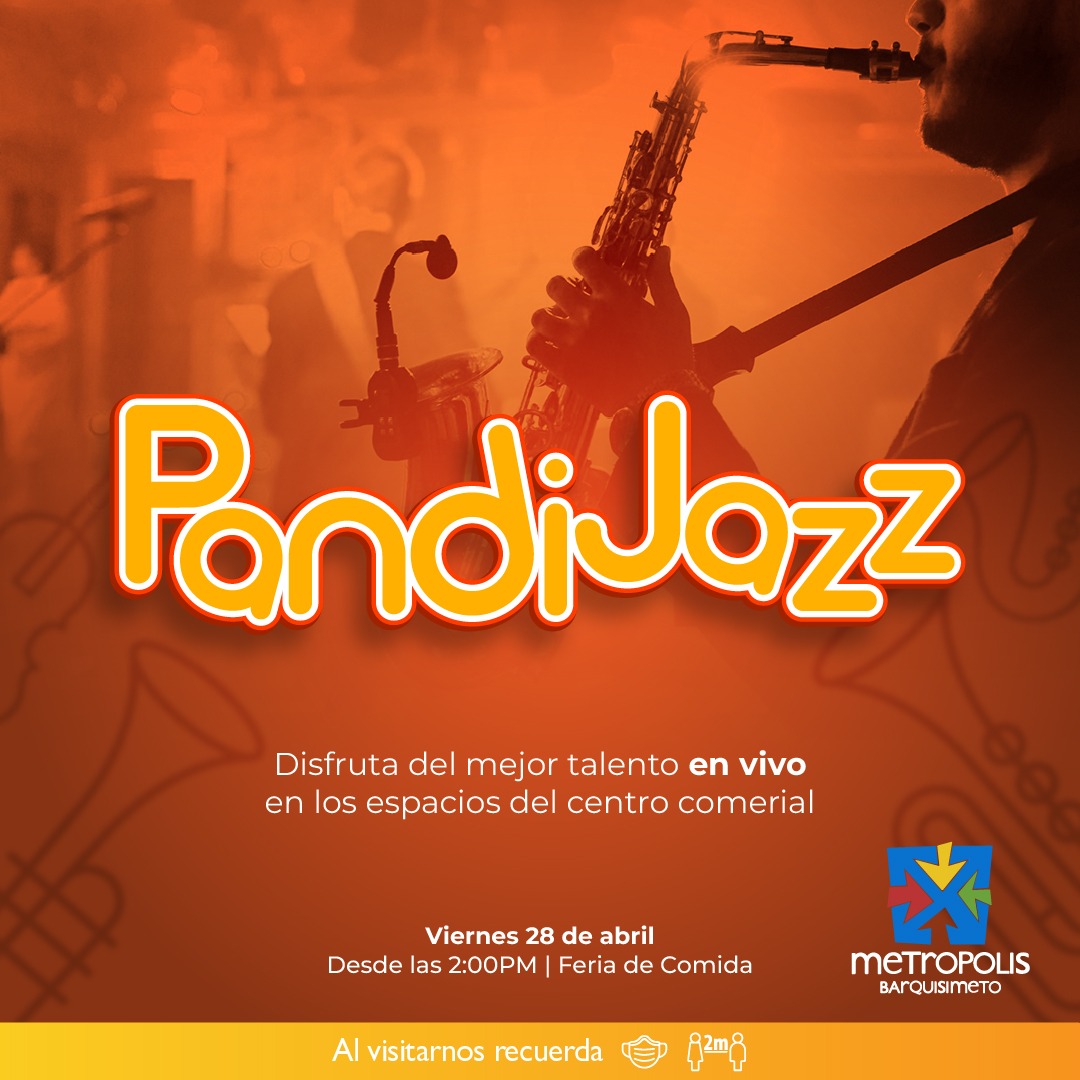 Celebramos el día del jazz con la presentación especial de jóvenes talentos pertenecientes al grupo musical Pandijazz.
Así suena el jazz en el c.c. Metrópolis Barquisimeto.
###
We celebrate jazz day with the special presentation of young talents belonging to the musical group Pandijazz.
This is how jazz sounds in the c.c. Barquisimeto Metropolis.
Organizer(s)
Departamento de Mercadeo
Contact Person: Ediczon Medina
Tel: + 584122765780
Email: [email protected]
Barquisimeto
Lara
Barquisimeto, edo Lara
Av. Florencio Jiménez con Av. La salle. Barquisimeto
Feria de comidas del C.C. Metropolis Barquisimeto, Lara 3001
More Celebrations in Venezuela for International Jazz Day 2023