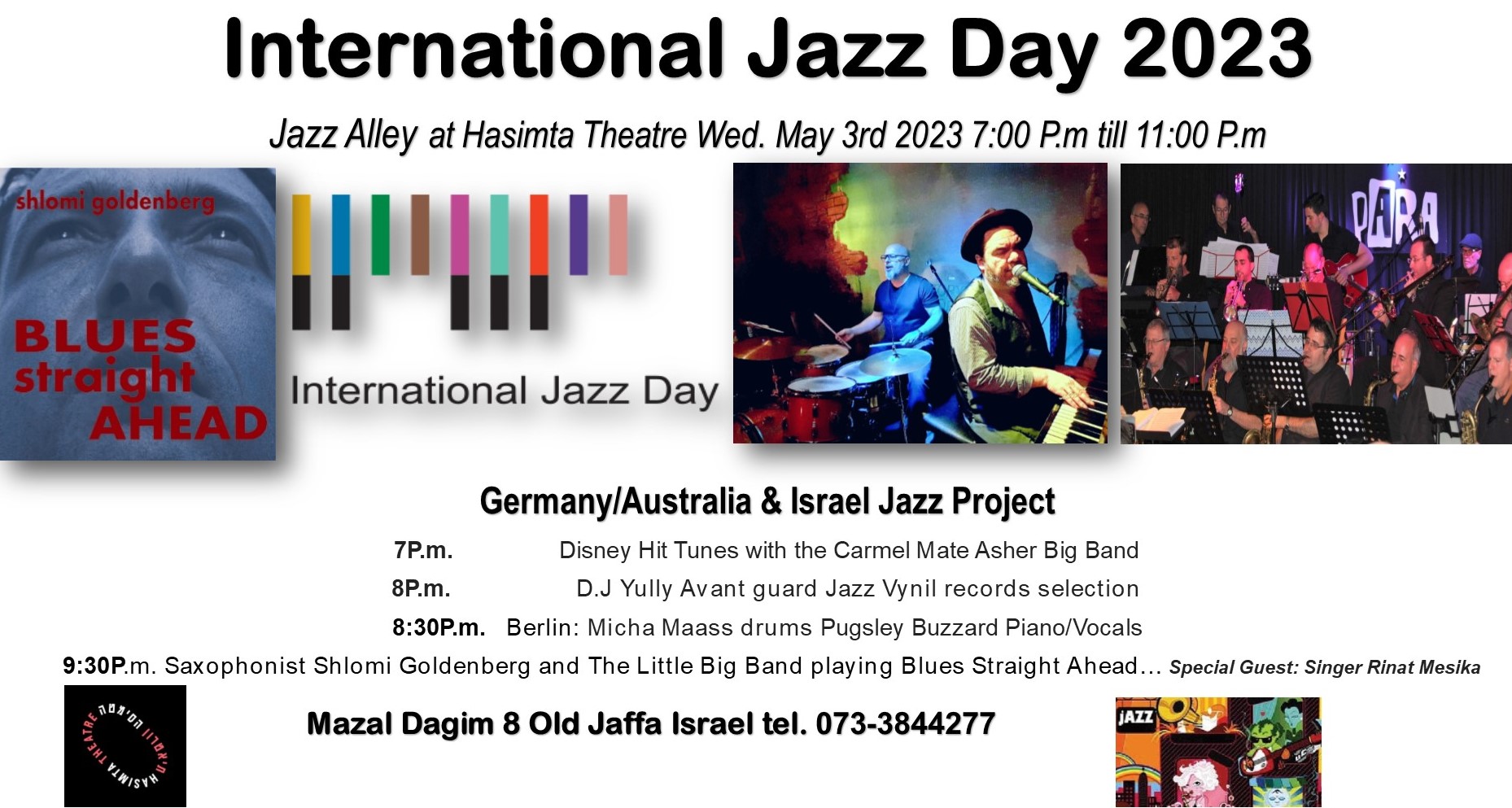 7Pm: CARMEL Big Band (conductor Menahem Grudzinski) play jazzy arrangements of classic Disney movies.
8P.m D.J Yuli set of Avant guard vinyl selection.
8:30 Multiple German blues award winner for best drummer Micha Maass and Australian singer/ pianist Pugsley Buzzard dig deep into the jazzy, barrellhouse/stride tradition to present compositions inspired by the infectious energy of masters of the piano/drums duo like Jo Jones and Willie the Lion Smith, Fats Waller & co.
9:30 BLUES STRAIGHT AHEAD: Saxophonist Shlomi Goldenberg and his Little Big Band play a set of Blues and Jazz from his latest albums. Featuring Vocalist Rinat Mesika. Oria Harel- Bass, Moshe Levi Hammond Organ, Drummer Henry Vered, Pianist Ilya Perlstein. Noam-Guitar.
Organizer(s)
Doctor Shlomi Goldenberg
Contact Person: Shlomi Goldenberg
Tel: +972 50 8322361
Email: [email protected]
Hasimta Jazz Alley Club
The Stage is on the spectacular Hasimta Theatre's Roof overlooking the ancient Jaffa Port
8 Mazal Dagim
Old Jaffa/Tel Aviv, Israel
More Celebrations in Israel for International Jazz Day 2023