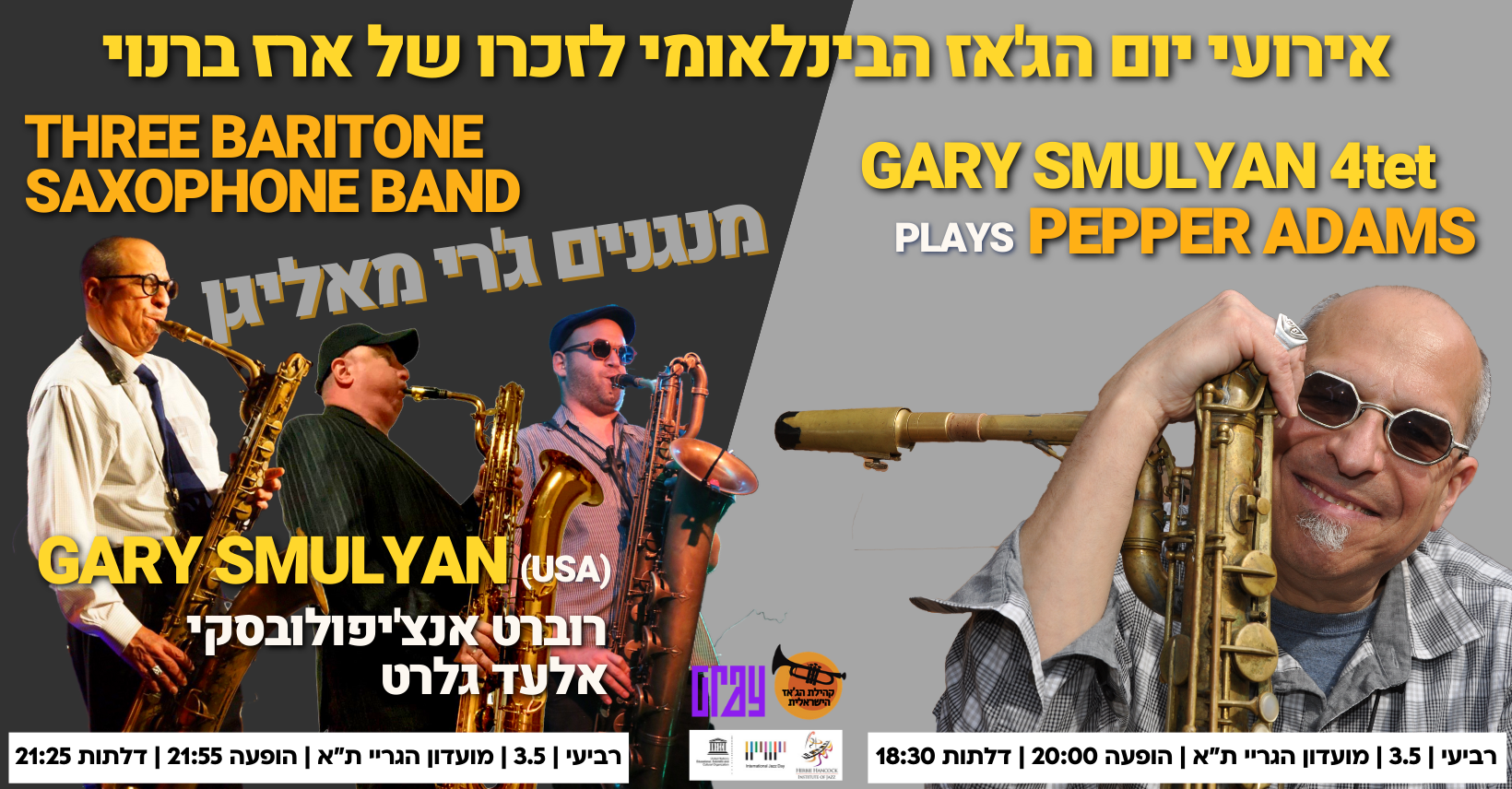 The legendary baritone-sax player Gary Smulyan will be the guest of honor on Israel's Jazz Society 2023 international jazz day concerts.
Gary Smulyan will play 2 concerts in Tel-Aviv on May 3rd:
Leading a quartet in homage to one of the greatest baritone sax players of all times - Pepper Adams, and followed by a concert of the Three Baritone Saxophone Band featuring the music of another great baritone player - Gerry Mulligan.
The two concerts will be held in memoriam of the late Israeli musician and educator, Erez Barnoy.
Gary Smulyan - baritone sax
Robert Anchipolovsky - baritone sax
Elad Gellert - baritone sax
Alec Katz - piano
Oren Hardy - bass
David Sirkis - drums
Organizer(s)
Israel Jazz Society
Contact Person: Yair Spiegel
Tel: +972-54-9471065
Email: [email protected]
Gray Club
Even Gvirol
30
Tel-Aviv, Israel 6407807
More Celebrations in Israel for International Jazz Day 2023