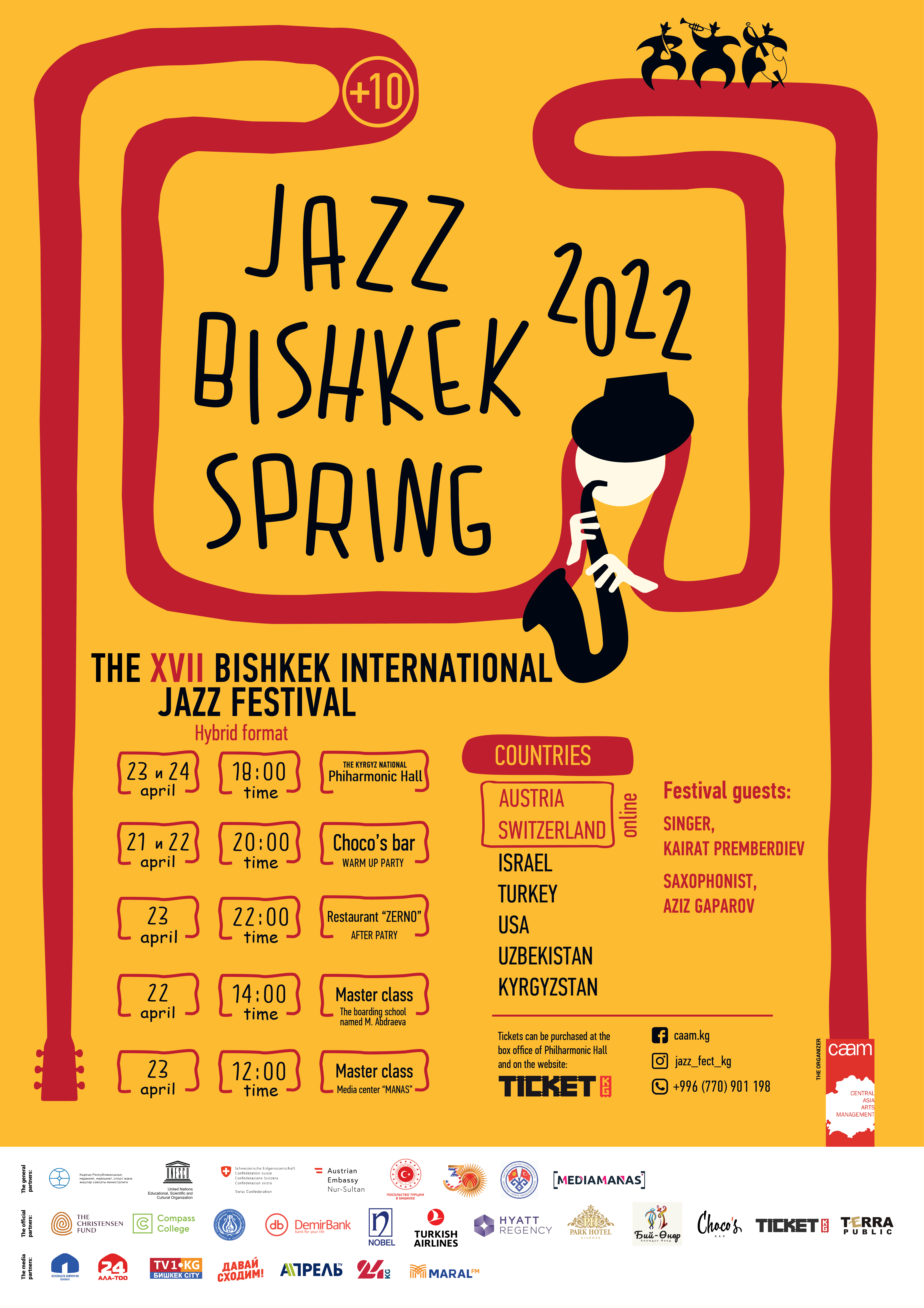 The XVIIth BISHKEK INTERNATIONAL JAZZ FESTIVAL "JAZZ_BISHKEK_SPRING" will be held on April 21-24, 2022 including warm-up concerts at various venues. Groups from Austria, Switzerland, Israel, Turkey, Uzbekistan, the USA, and Kyrgyzstan submitted applications to participate in the festival.
The concerts of the festival will be held in a hybrid format on the Big Stage of the National Philharmonic named after T. Satylganov. The beginning is at 18.00. Some changes may be made to the concert program.
Master classes will be held at MediaManas (KTU "Manas", micro district Zhal) (23.04.2022), as well as at the M. Abdrayev Boarding Music School (22.04.2022).
The festival includes a training component of "visit tour" for young musicians.
Organizer(s)
"Central Asia - Arts Management" Puclic Fund (CAAM PF)
Contact Person: Keneshbek Almakuchukov
Tel: +996 770901198
Email: [email protected]
Choco's Bar
https://go.2gis.com/vy5i0
152 Panfilova str.
Bishkek, Kyrgyz Republic 720005