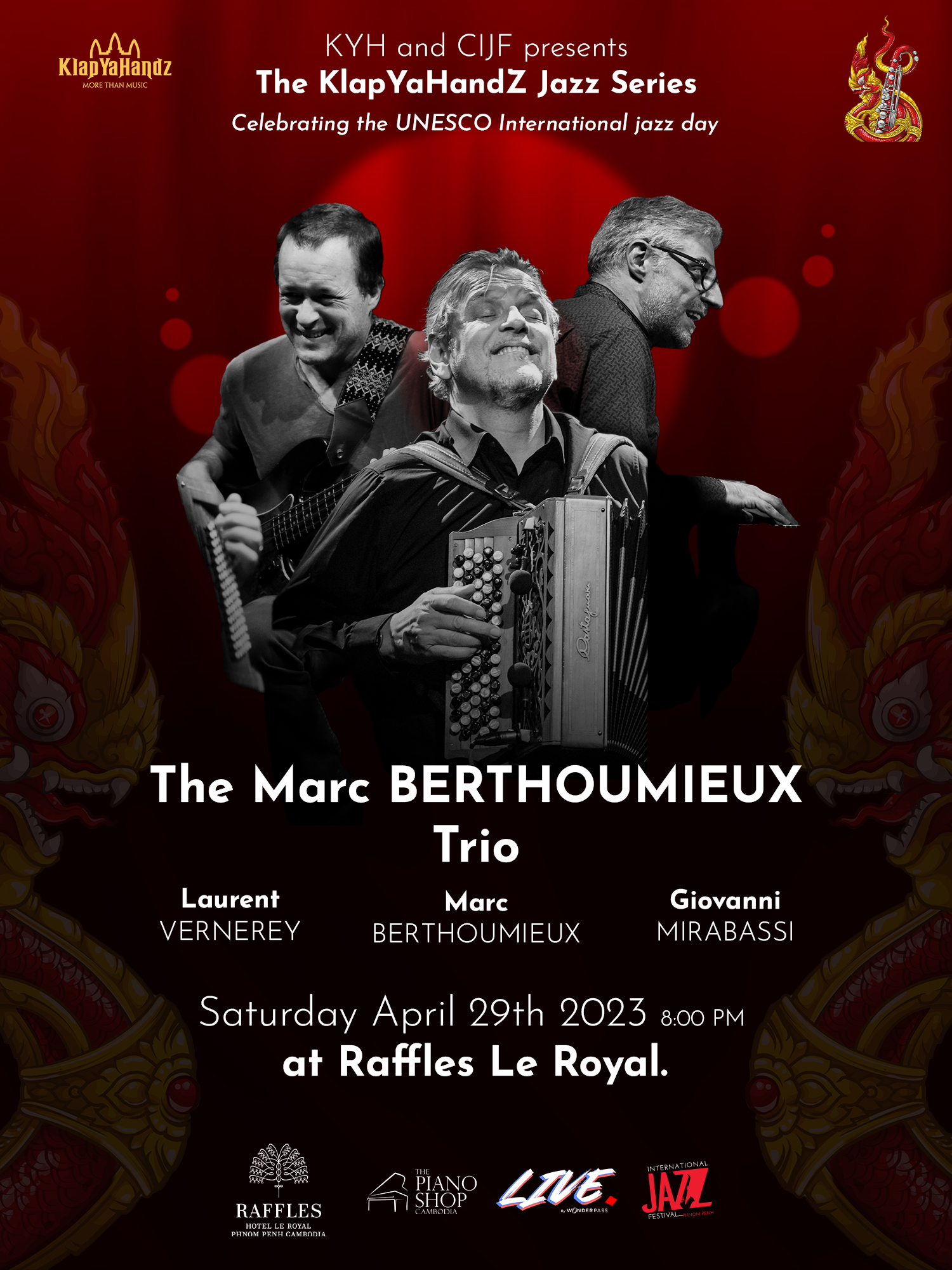 The Marc BERTHOUMIEUX Trio
04/29
20:00
The KlapYaHandz Jazz Series are proud to invite for the first time in Cambodia , the Marc BERTHOUMIEUX Trio.
The trio is composed by three extremely famous and talented individual putting together since over a decade, a worldwide renown trio.
Marc, the band leader at the accordion belongs to the top 10 world players.
Laurent VERNEREY at the bass is the most demanded french bass player with 800 international collaboration in 3 decades
the last but not the least: Giovanni MIRABASSI at piano, is fully rewarded and played with legends such as Chet Baker and Steve Grosman....
They are touring in Asia in many festivals for the promotion of their new album and we are very lucky to have them for the international jazz day.
Organizer(s)
KlapYaHandz Records
Contact Person: Steven Gargadennec
Tel: + 855 888987095
Email: [email protected]
More Celebrations in Cambodia for International Jazz Day 2023