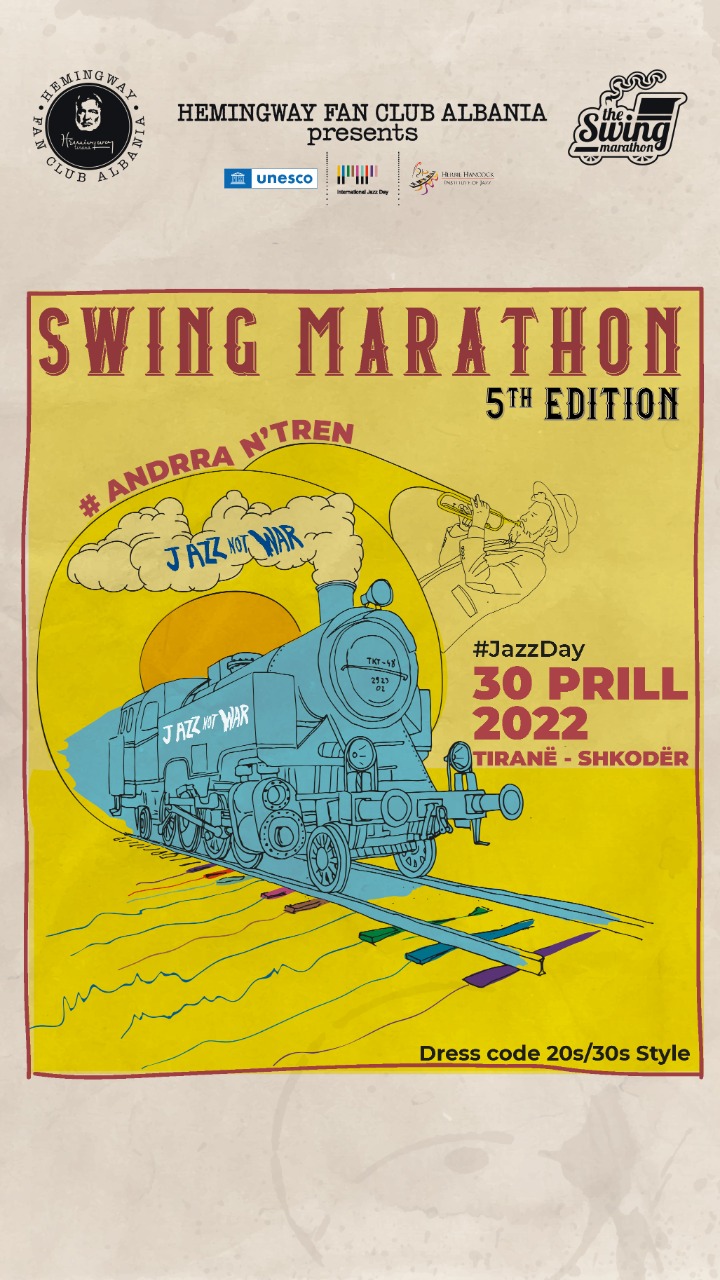 'Swing Marathon V', is a unique event, organized by Hemingway Fan Club Albania.
For the fifth year, 'Swing Marathon' presents very prominent names of world-famous Jazz music, who will be welcomed by thousands of national and foreign participants, for 12 hours, resulting in the longest concert of Jazz music in Albania.
'Swing Marathon V', like nowhere else, takes off on the train line Tirana - Shkodra, then to continue the concert at G'juhadol, Shkodra, and to be finalized with the big concert at the Migjeni Theater.
Dress Code: 20s/30s style
Live bands: @bedixieband and @milanoansjazzband
Dj: @alegdj2019
And many more surprizes
Train of the line Tirana - Shkodra
Tirana, Tirana County
G'juhadol, Shkoder
Shkodër, Shkodër County
Teatri Migjeni, Shkoder
Shkodër, Shkodër County