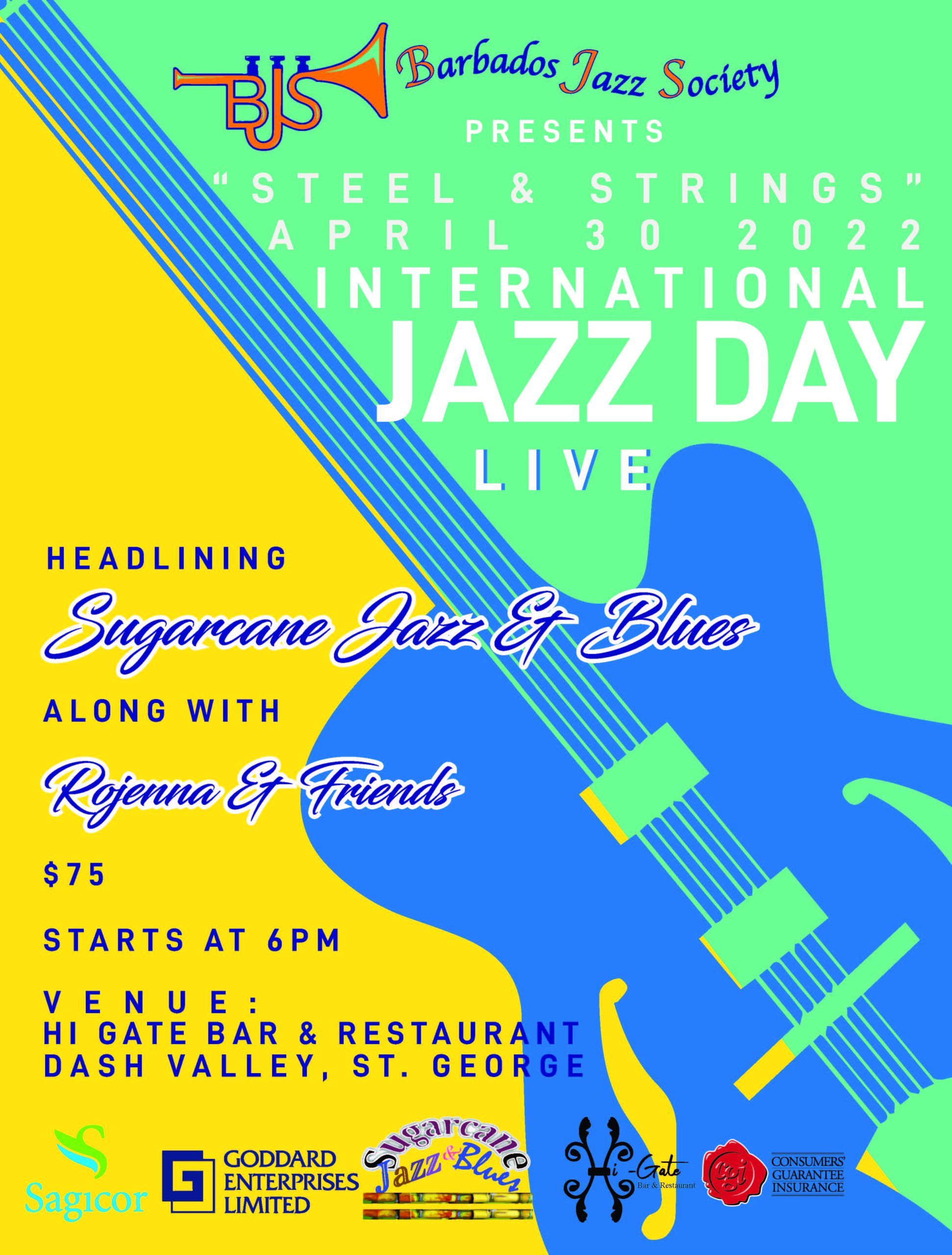 Barbados Jazz Society presents live Steel & Strings on April 30, 22 @ 6pm. Headlining:
Sugarcane Jazz and Blues along with Rojenna & Friends
at Hi-Gate Bar & Restaurant located at Dash Valley, St. George. Barbados
Event is sponsored by: Sagicor, Goddard Enterprises Limited, CGI, Consumers Guarantee Insurance, SugarCane Jazz & Blues and Hi-Gate Bar & Restaurant.
Organizer(s)
Barbados Jazz Society
Contact Person: Paul Inniss
Tel: +12462432796
Email: [email protected]
Hi-Gate Bar & Restaurant
Dash Valley, St. George. Barbados
Hi Gate Bar & Restaurant
Dash Valley
St. George, St. George 00000