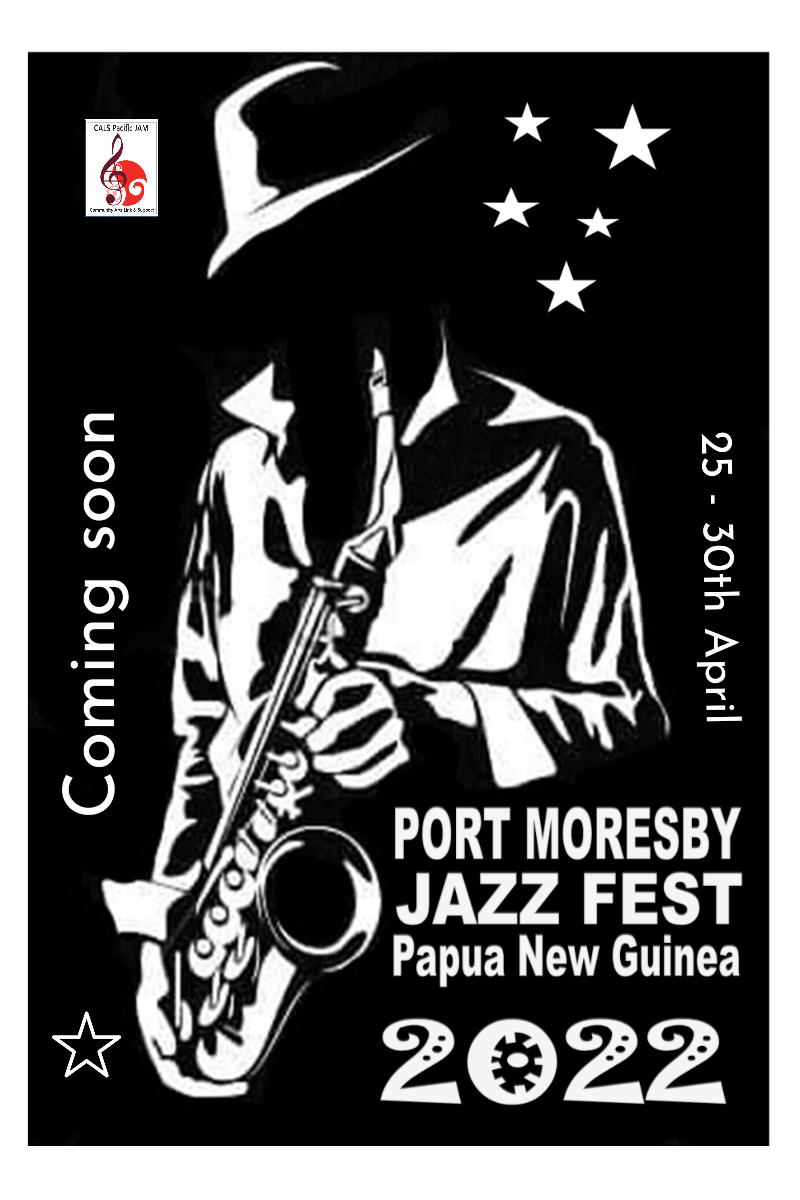 Port Moresby Jazz Festival
04/30
16:00
The Port Moresby Jazz Festival starts on the 25th of April to the 30th April 2022.
The event includes school jazz workshops, community outreach, live performances, jazz for disability, clean campaign, and corporate jam for partners and sponsors.
The one-week program will be led by CALS Pacific JAM, schools, and partners.
Organizer(s)
CALS Pacific JAM
Contact Person: John Murray
Tel: +675 72138014
Email: [email protected]
Lamana Hotel
Hohola North
Port Moresby, National Capital District