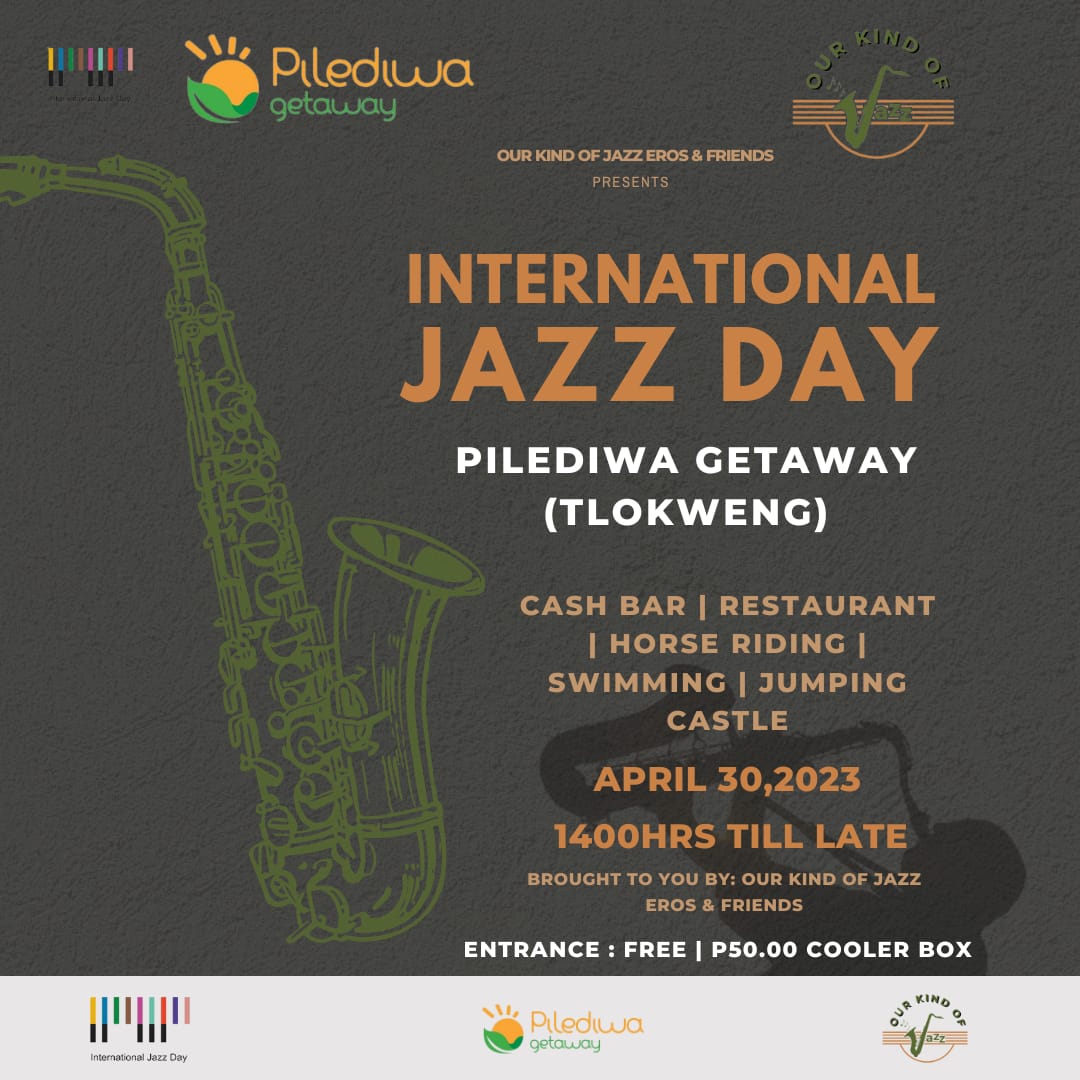 OUR KIND OF JAZZ
04/30
14:03
GABORONE /PRIVATE BAG 31 FRANCISTOWN BOTSWANA /PO BOX 301013 TLOKWENG
With more than 20 venues commemorating the International Jazz Day in the REPUBLIC OF BOTSWANA, we once more urge all jazz lovers to participate in this noble event. Our legendary saxophonist LISTER BOLESENG will show case at THAPAMA LODGE in the city of FRANCISTOWN.
Other venues will just group as normal.
Main event will be at PILEDIWA GETAWAY IN TLOKWENG near the Capital City Gaborone.
Organizer(s)
EROS INVESTMENTS
Contact Person: ISRAEL TUDUETSO SEITSHIRO
Tel: +267 72500891
Email: [email protected]
PILEDIWA GETAWAY
OPEN
PLOT 2141 CORNER BAIBINI/KORWE STREETS
METLHABENG TLOKWENG
GABORONE, SOUTH EAST DISTRICT
CRESTA THAPAMA HOTEL FRANCISTOWN
OPEN
BLUE JACKET STREET FRANCISTOWN BOTSWANA
PRIVATE BAG 31 FRANCISTOWN BOTSWANA, NORTH EAST DISTRICT
GREENBERRY GARDENS
OPEN
PARTIAL GABORONE
NYERERE ROAD
PO BOX 301013 TLOKWENG, SOUTH EAST DISTRICT GABORONE
More Celebrations in Botswana for International Jazz Day 2023