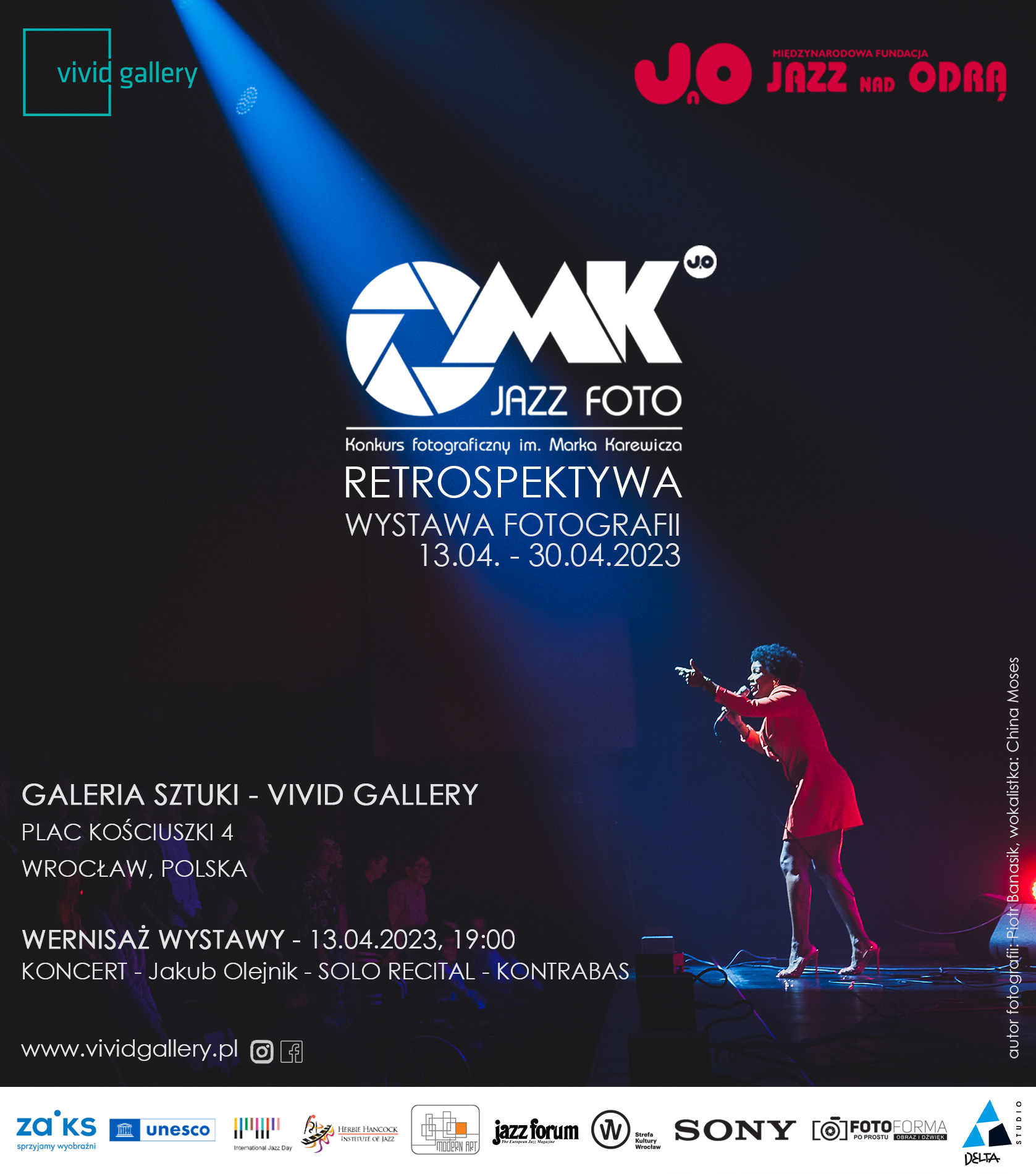 We are pleased to announce photography exhibition "MK Jazz Photo Retrospective" take place from 13th to 30th April.
We will present specially selected pictures from the first four editions of "MK Jazz Photo" competition. Awaited exposition is organized by International Jazz Foundation "Jazz on the Odra". The exhibition, accompanying 59th edition of "Jazz on the Odra" festival.
Jazz is a world on its own - full of passion and devotion, filled with electrifying atmosphere that awakens a spectrum of emotions.
The exhibition will be held in our Vivid Gallery at Kosciuszki 4 Square, Wroclaw, Poland, with an opening reception combined with Jakub Olejnik's SOLO RECITAL - DOUBLE BASS on April 13th from 19:00. Please join us!
Organizer(s)
Vivid Gallery
Contact Person: Joanna Woziwodzka
Tel: + 48 781 666 640
Email: [email protected]
More Celebrations in Poland for International Jazz Day 2023