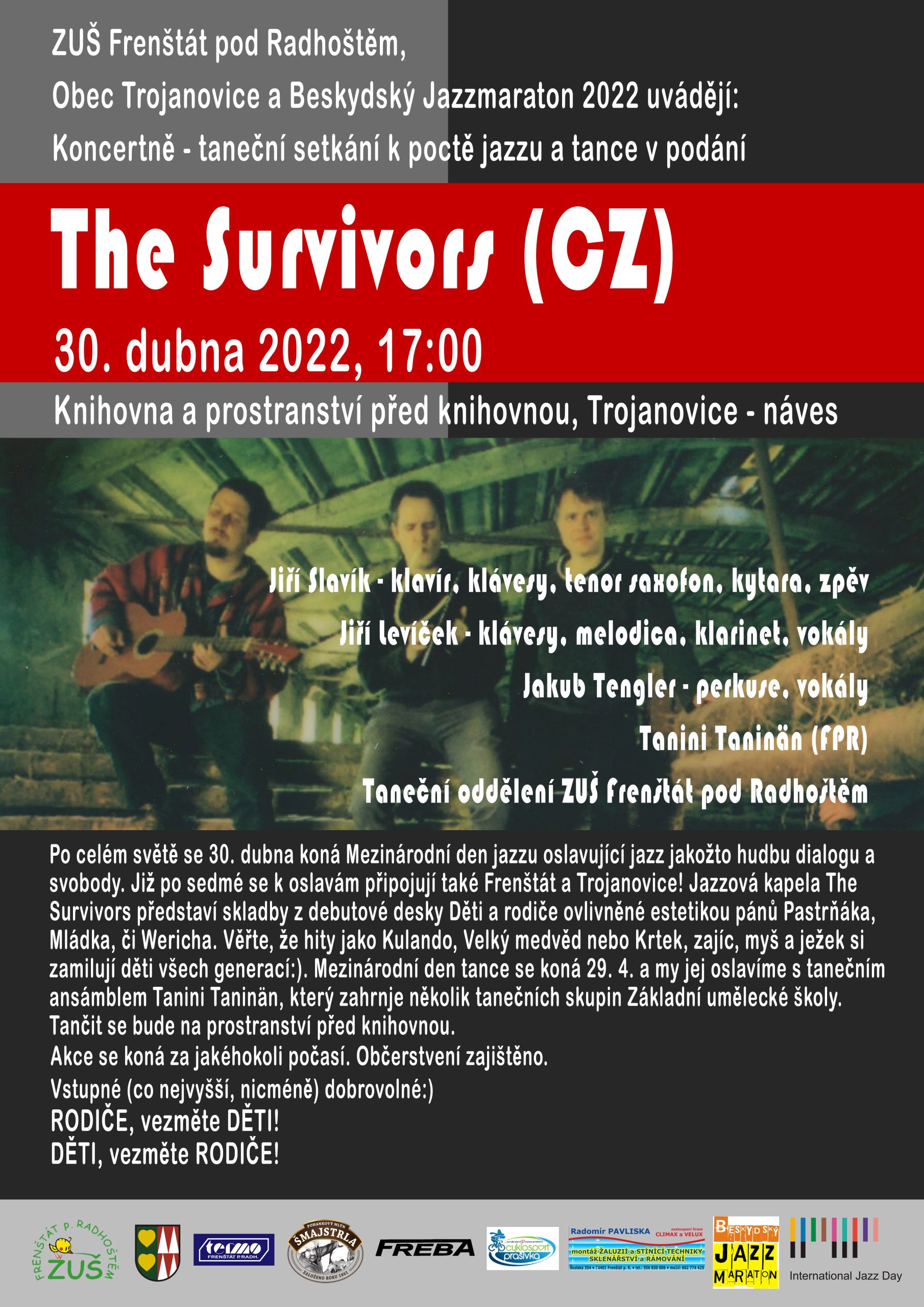 International Jazz Day is held around the world on April 30, celebrating jazz as a music of dialogue and freedom. The town Frenštát pod Radhoštěm together with the village of Trojanovice are joining the celebrations for the seventh time!
The Survivors jazz band will present songs from their debut album Children and Parents (rel. 2021), influenced by the aesthetics of famous Czech creators as R. Pastrňák, I. Mládek and J. Werich.
International Dance Day takes place on April 29, and we will celebrate it with the Tanini Taninän dance ensemble, which includes several dance groups of the Elementary Art School.
Organizer(s)
Marian Friedl
Contact Person: Marian Friedl
Tel: +420737978928
Email: [email protected]
More Celebrations in Czech Republic for International Jazz Day 2022