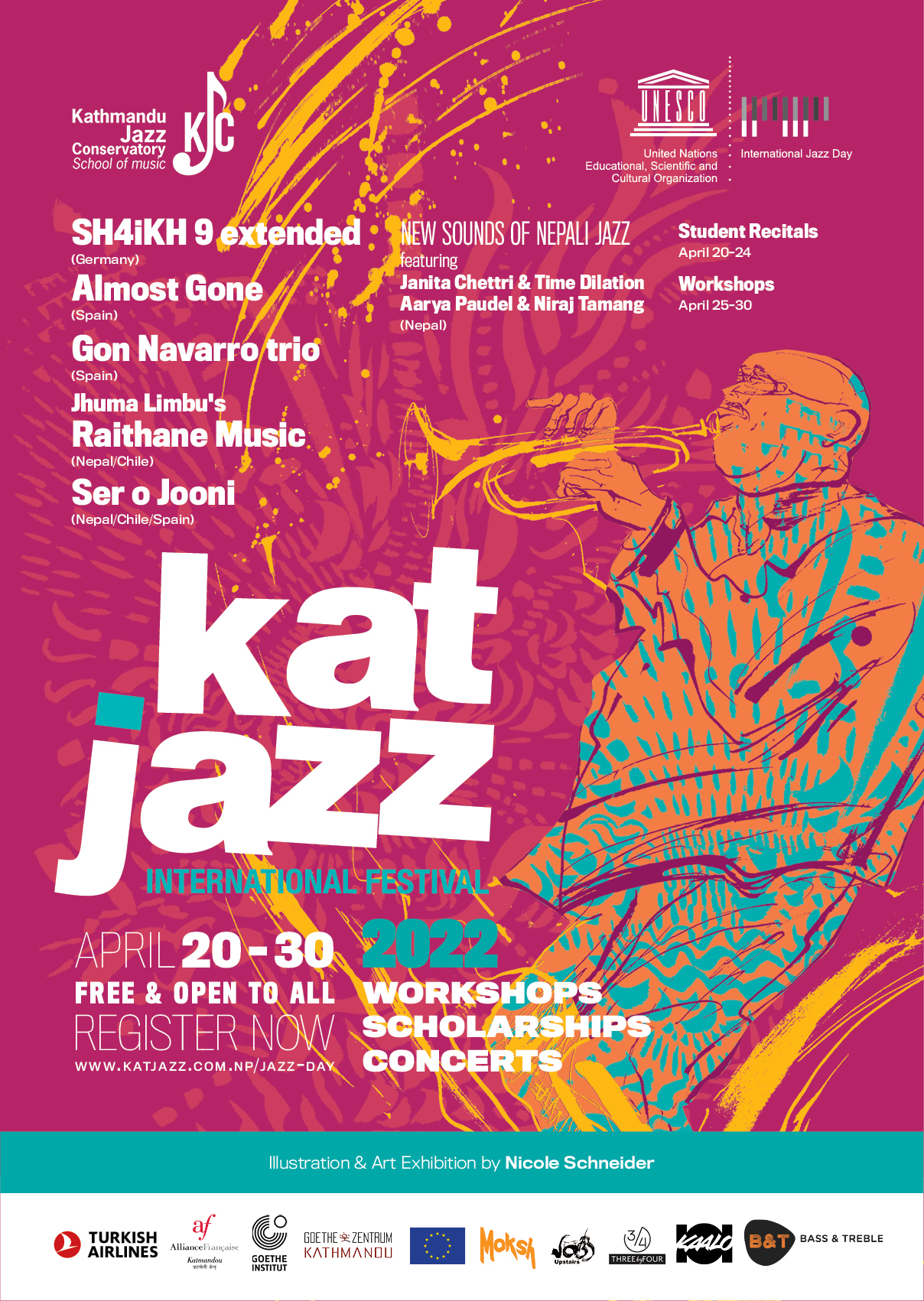 Katjazz 2022 is finally here and happening after 2 years!! We couldn't be more excited to announce the dates and line up for this year's Katjazz festival in celebration of International Jazz Day. We continue to aim towards making an impact not only in Nepal but in the whole South Asian region.
Katjazz is an educational festival so as usual, we will be providing workshops by national and international artists, free of cost and open to the public.
The festival will consist of Student Recitals, Workshops Masterclasses, and Concerts by SH4iKH 9 extended(Germany), Almost Gone(Spain), Ser O Jooni(Spain, Chile, Nepal), Jhuma Limbu Raithane Music, and more local artists. The finale of the festival will mark International Jazz Day.
Organizer(s)
Kathmandu Jazz Conservatory
Contact Person: Abhisek Bhadra
Tel: + 9779851220652
Email: [email protected]
Moksh Live
Moksh
Jhamsikhel
Lalitpur, Bagmati Kathmandu