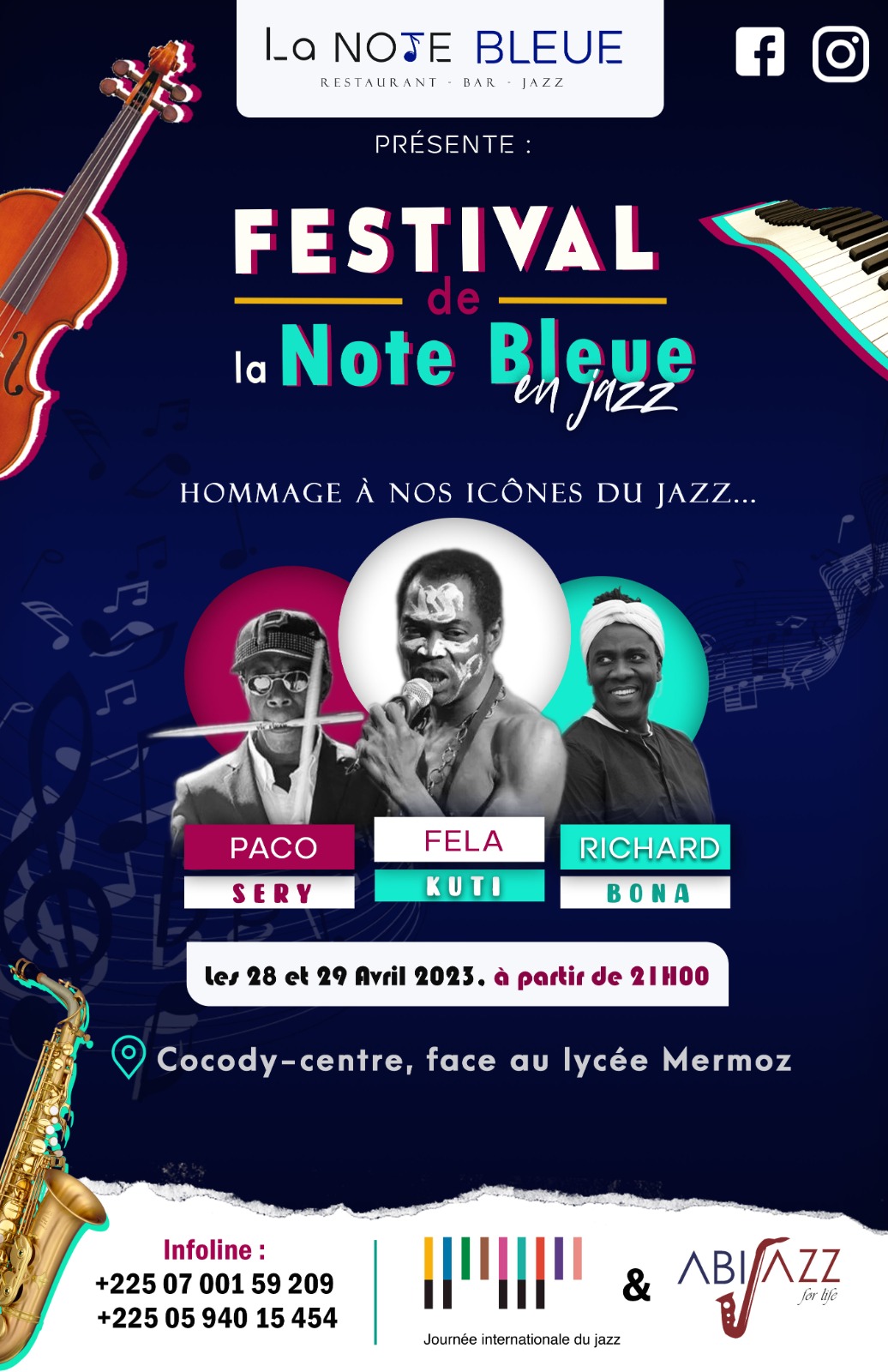 Journée Internationale du Jazz à La Note Bleue Abidjan
04/30
21:00
Il n'y pas de meilleur établissement pour venir célébrer la journée mondiale du Jazz !
La Note Bleue Abidjan vous attend les 28 et 29 et 30 Avril 2023 à partir de 21h !
Un scène d'anthologie pour les puristes et les amateurs que vous êtes
Fela Kuti
Paco Séry
Richard Bona
Fusion Band
Au menu :
Dîner bistronomique
Une carte de boissons variées
Réservations conseillées !
###
There is no better place to come and celebrate International Jazz Day!
La Note Bleue Abidjan awaits you on April 28, 29 and 30, 2023 from 9 p.m.!
An anthology scene for the purists and amateurs that you are
Fela Kuti
Paco Sery
Richard Bona
Fusion Band
On the menu :
Bistro dinner
A varied drinks menu
Reservations recommended!
Organizer(s)
La Note Bleue
Contact Person: Habib Dicko
Tel: + 2250143785678
Email: [email protected]
La Note Bleue Abidjan
Cocody Centre
En face du Lycée Jean Mermoz
Abidjan,
More Celebrations in Cote d'Ivoire for International Jazz Day 2023